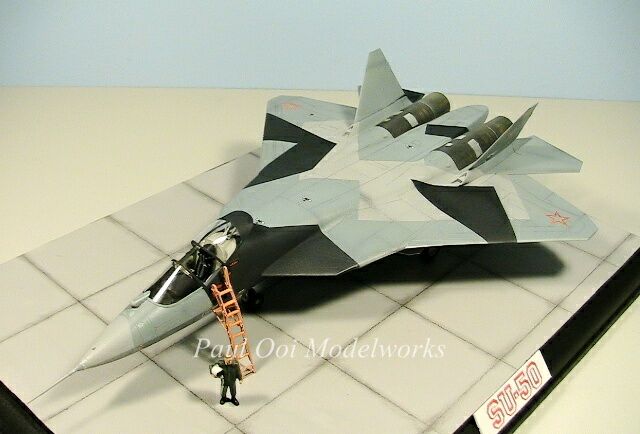 Sukhoi's latest offering to military aviation is the T-50, a fifth generation fighter intended to be Russia's entry into the market of stealth jets. More like an evolutionary design from the successful line started by the Su-27 and Su-33, the T-50 incorporates some features that bear some superficial resemblance to the F-22 Raptor, prompting comparisons between the two. News has it that India is a development partner and potential first export user of the single-seat model.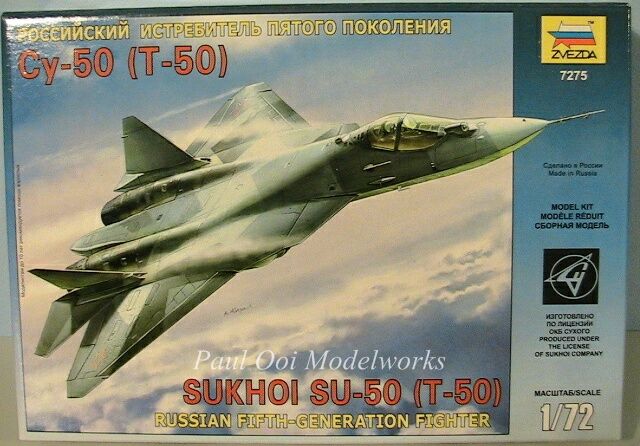 This very first kit of the prototype was issued by Zvezda of Russia in 1/72 scale format. The molding of the kit has very fine lines and a very basic cockpit. One complaint that I have is that the fuselage has a pebbly finish to the plastic whether intentional or not, does not provide a good base for the paintwork finish. This kit was built by my son, Joel who promptly entered it together with the the other Sukhoi (Su-47) for Nordic-Con competition.
One major modification was to the tail stabilizers where the actuator housing was molded to the fuselage instead. Joel sawed off the port and starboard housings from the fuselage and re-attached them to their respective fins.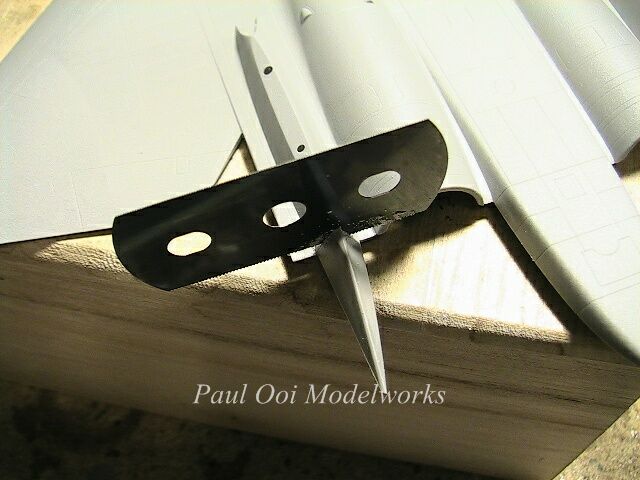 The splinter camouflage pattern made for very busy work with all the masking needed. The 3-tone camouflage comprise of Light Ghost Grey, Medium Grey and Sea Blue. The camouflage extended to the underside of the jet (and interesting arrangement that makes it hard for an observer to tell the jet's orientation at a glance).
Enjoy the pictures!