About Modelworks & Inquiries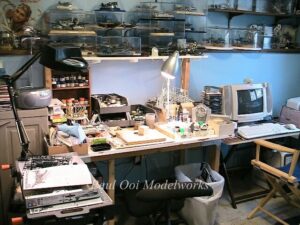 Paul Ooi Modelworks started in earnest as model building service in the Twin Cities about 2 years ago. Prior to that, all the model builds were for my own collection until I realized that even the largest shelf space eventually runs out. I have been building plastic model kits on and off since 1972, my first kit being an Airfix 1/72 scale P47 Thunderbolt (still a favorite after all these years).
I specialize in WW2 aircraft and also WW2 ships of all shapes and sizes. There are also the occasional helicopter or submarine for special customer orders. Many times, the kits are built with photo-etch and resin after-market parts and at other times, just plain out-of-box builds. Whichever way they are built, I always make sure that they meet my own quality standards before I will put my own name on them.
Close-up photography is also one of my side-hobbies that I happily combine with my model-building. Enjoy the builds and the pictures.
For inquiries or just to chat, write to contact@paulooimodelworks.com.
Paul Ooi