Empire's Sunset: The Destruction of Force Z (マレー沖海戦)
The destruction of the Allied Task Force Z by the Imperial Japanese Navy Air Service on 10th December 1941, together with the subsequent fall of Singapore must number as the greatest military disasters for the British Empire during WW2. The loss of the two capital ships HMS Prince of Wales and HMS Repulse sent shock waves throughout Malaya and Singapore, and caused panic in Whitehall on the progress of the war in the Pacific. Among the locals in Singapore, this news was greeted with disbelief as the Royal Navy was seen at that time as the ultimate guarantor of Pax Britannica, invincible and unchallenged in the whole world. Just a few days back, morale ran high as the ships left Singapore sailing towards the South China Sea. People even thought that the mere appearance of the Royal Navy in force would prompt the Japanese invasion to withdraw, although among some naval officers there was actually concern about the failure to include an aircraft carrier in the final force.
Prior to this landmark encounter, aircraft had only demonstrated sinking of capital ships in stationary berthing as was the case in Pearl Harbor just a few days before this battle. Many people in all the world navies still believed that aircraft alone could not sink capital ships maneuvering in open sea.The destruction of Force Z or the Battle off Kuantan (マレー沖海戦 Naval Battle of Malaya in Japanese) was the first time in history where air power was decisively shown to be able to do exactly that, forcing a change in naval tactics in WW2 and confirming the obsolescence of battleship fleets without air protection.
Gallery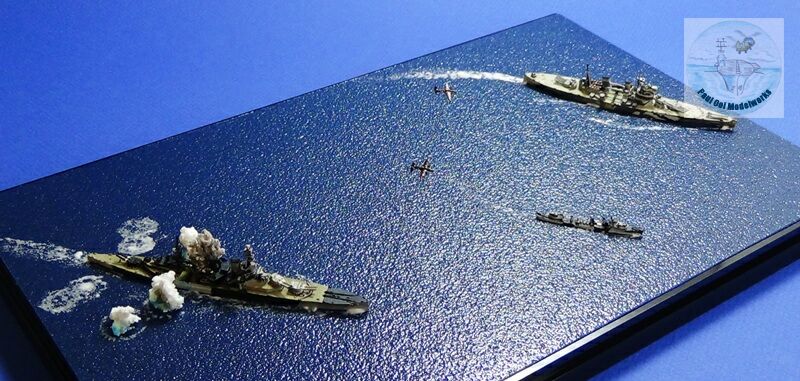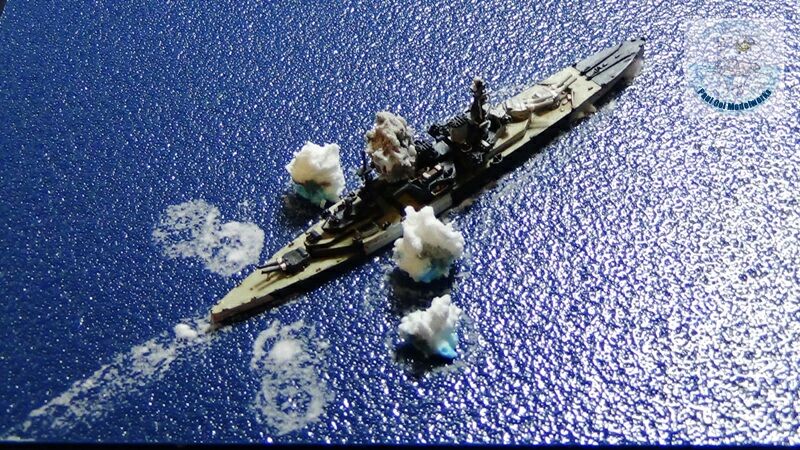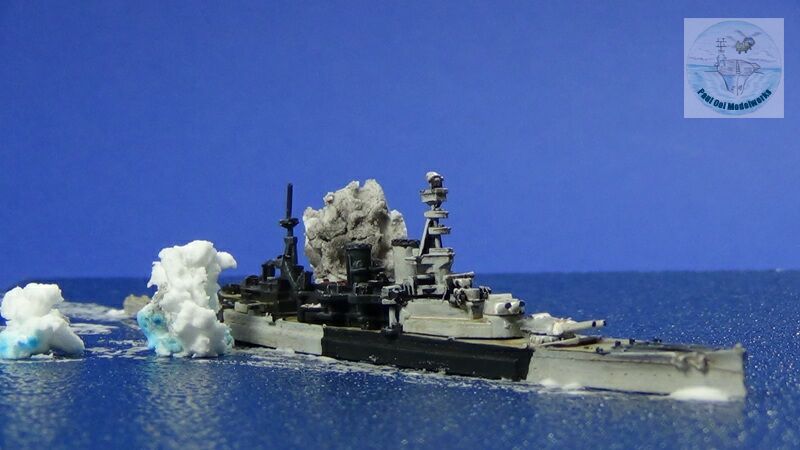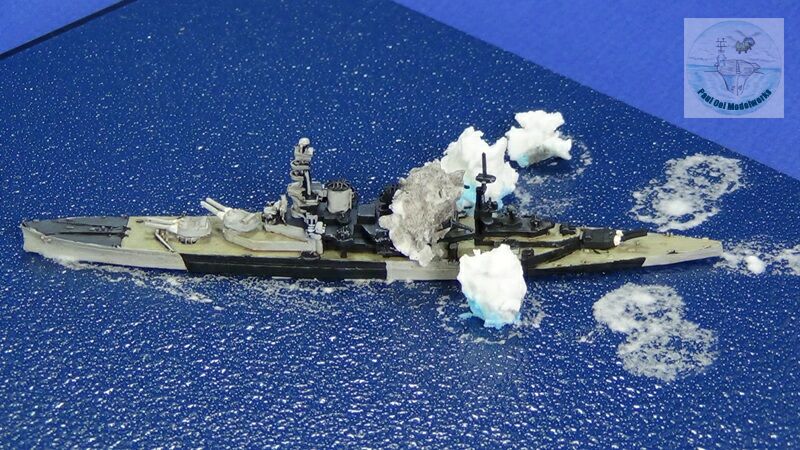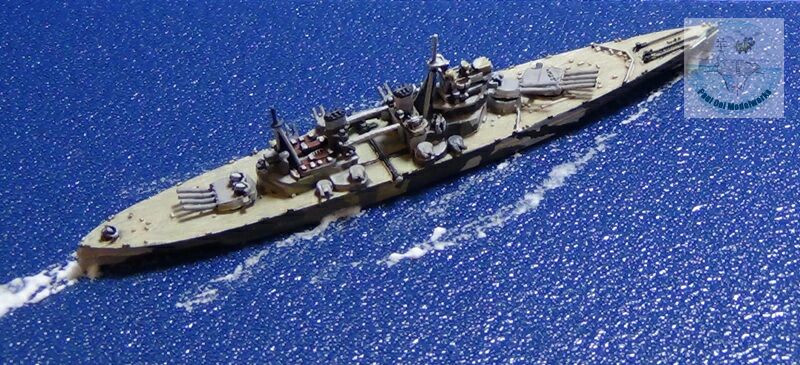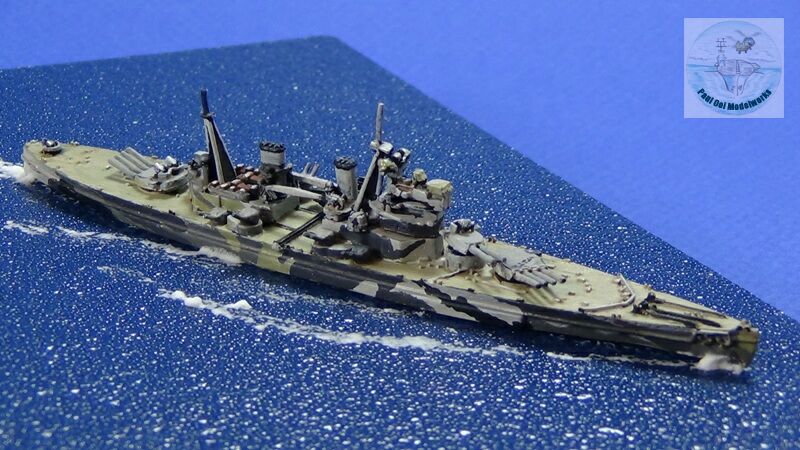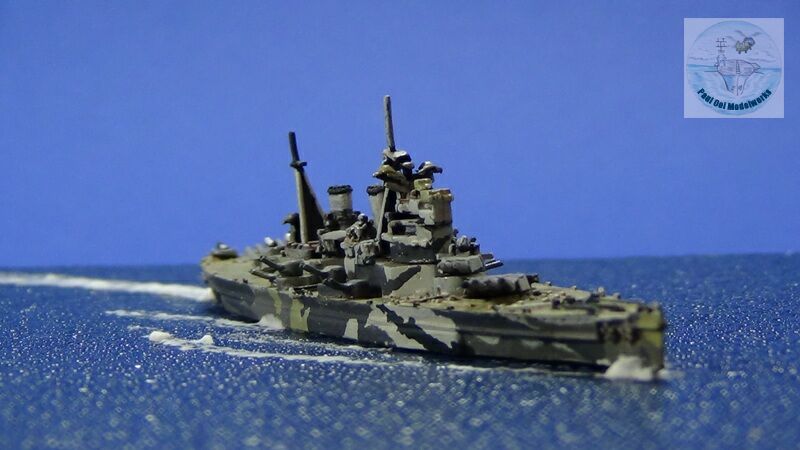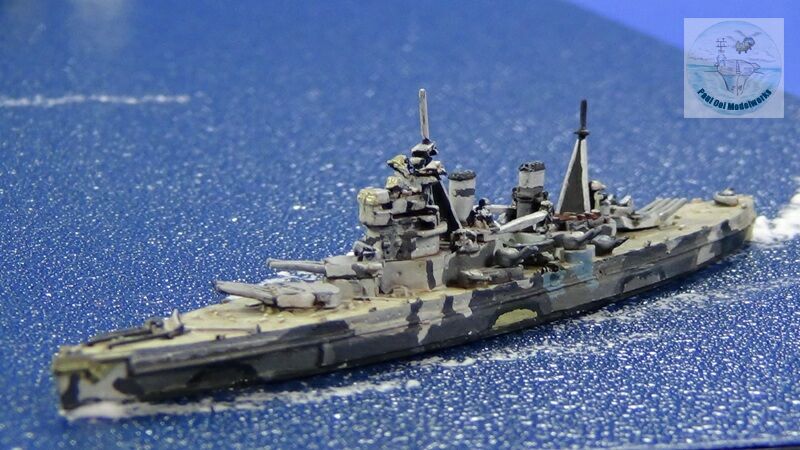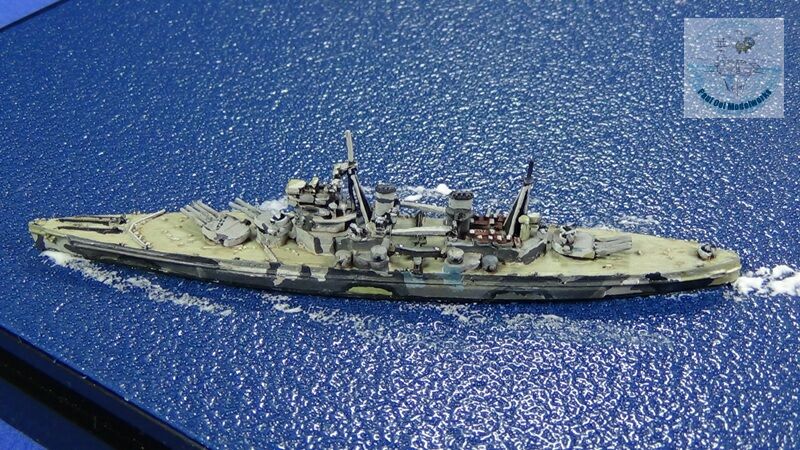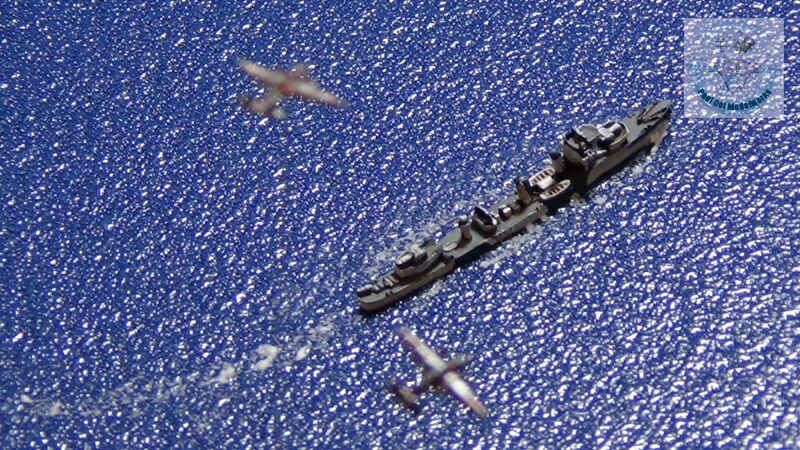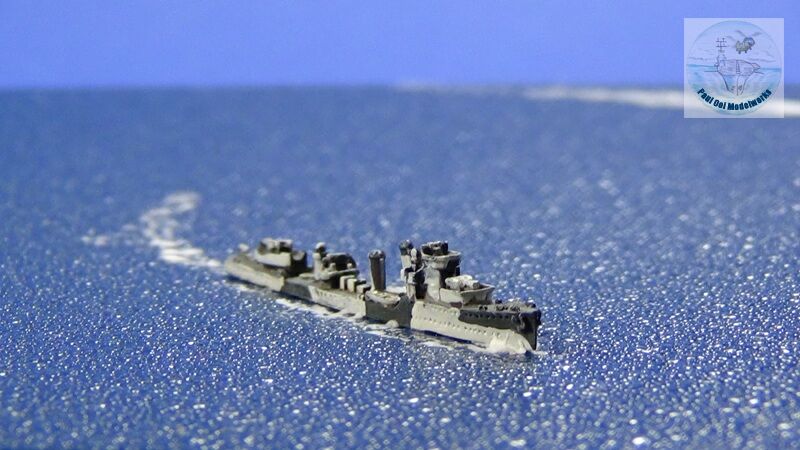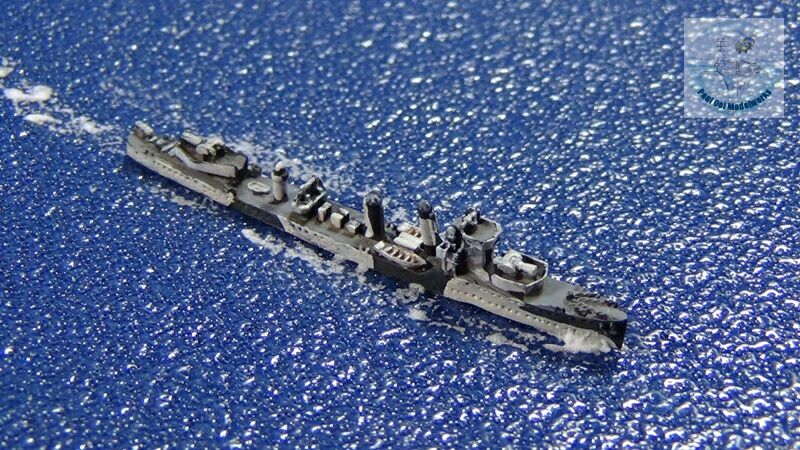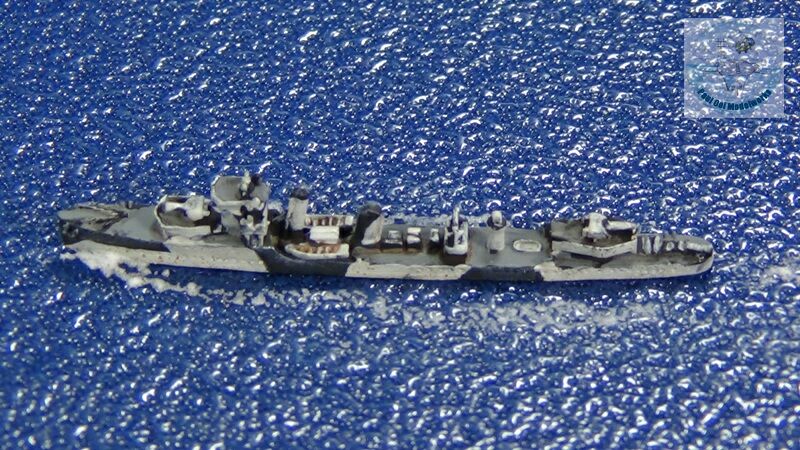 Construction Notes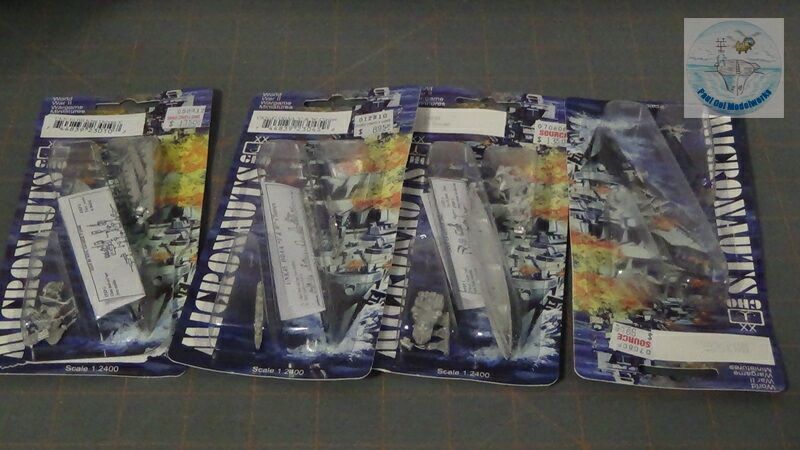 To show this battle in a reasonable space, I used 1/2400 scale white metal models from Micronauts. This series has some very detailed models of WW2 ships of all classes and nations, and even some aircraft too (the size of mosquitoes!). For HMS Prince of Wales, I obtained the kit labelled as HMS King George V (1941) that has a very similar fit as the former.
After cleaning the burrs and casting flash off the ships, I dry-fit them together to check for any problems. It also helps me to determine the order by which I will paint them since the parts are so tiny. each of the capital ship hulls measure about 3 inches (76mm).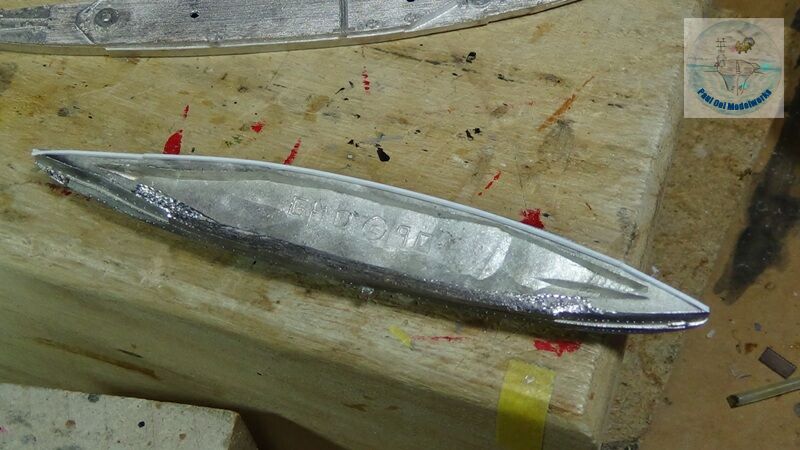 For the Prince of Wales, I wanted to show her with a list as she executed her high speed turn (about 25 knots). To do this, I added a very thin strip of plastic stock to one side of the waterline, and filed the opposite waterline just enough to show that starboard list.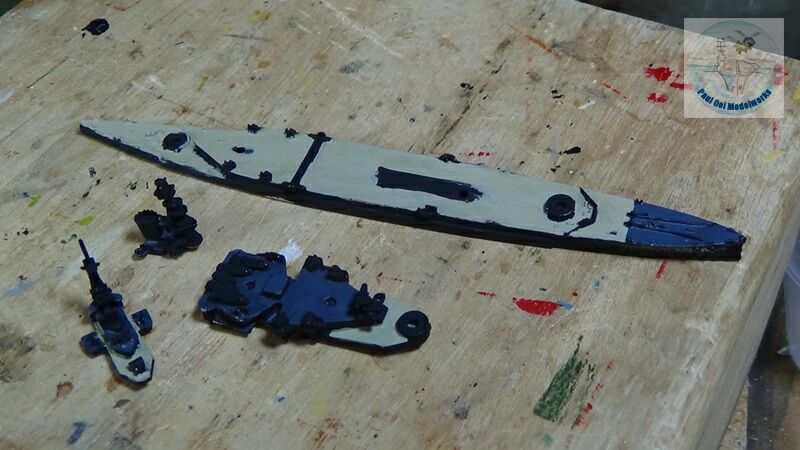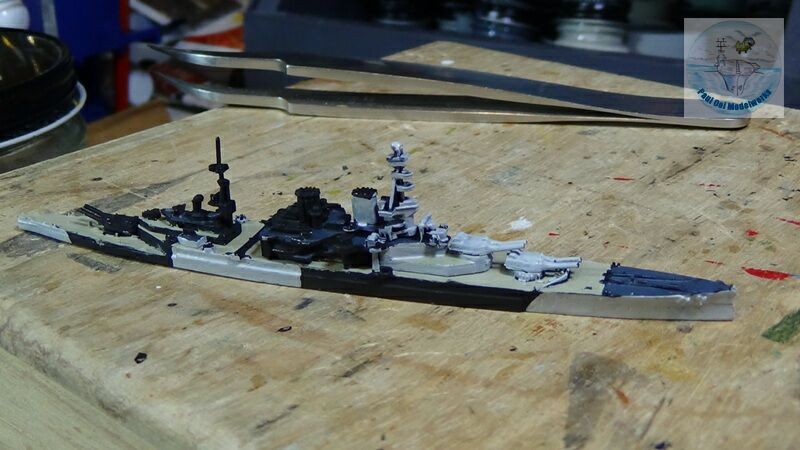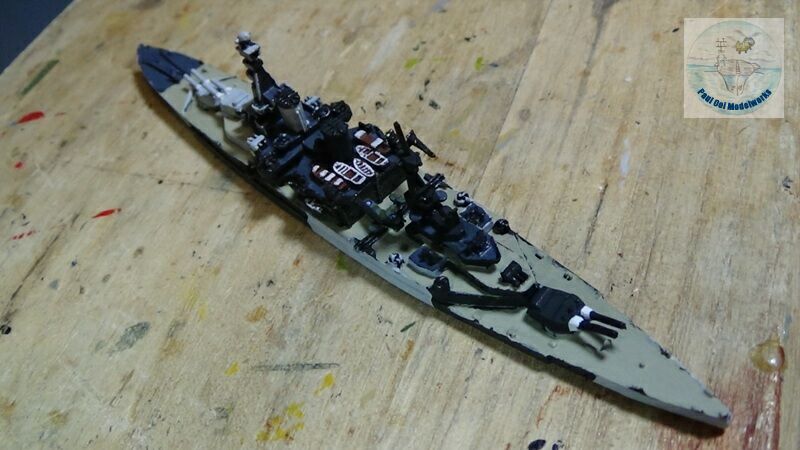 I primed all three vessels in Black Primer first. I painted the Repulse with her Far East disruptive scheme of RN Light Grey 507C and Black, deck colors of RN Dark Grey 507A and Deck Tan. Boats were Red Brown with White highlights.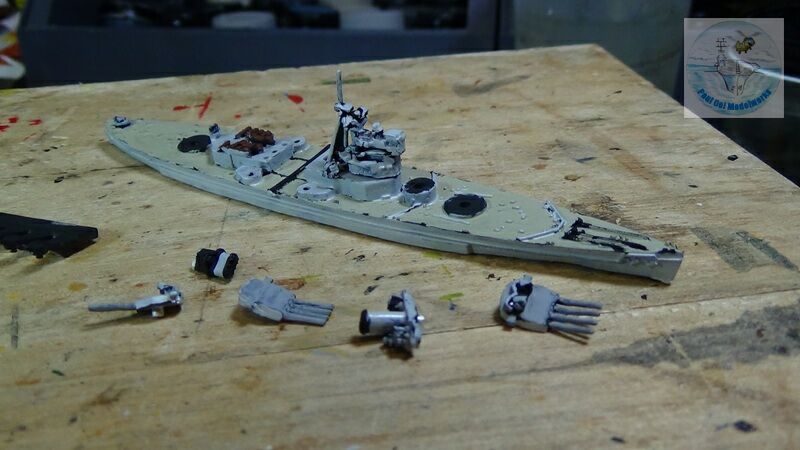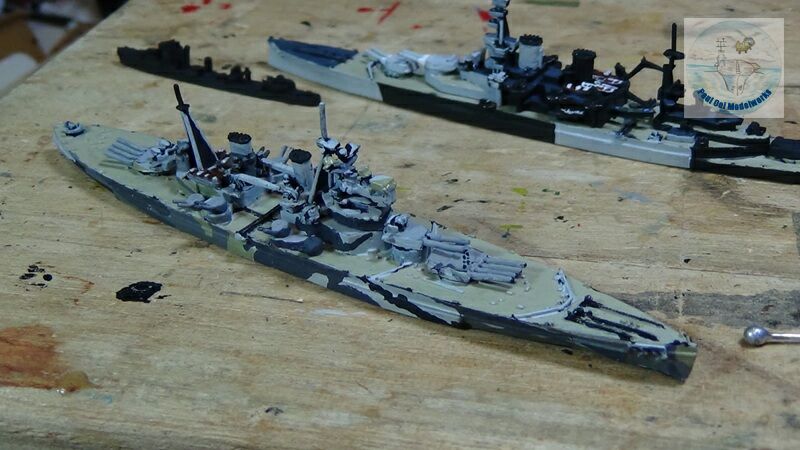 With HMS Prince of Wales, I started out with painting the deck in Deck Tan, and all vertical surfaces in RN Light Grey. Over this, I referred to my Tamiya 1/700 scale HMS Prince of Wales camouflage scheme (very complicated), and used the following colors over that basic Light Grey (all Tamiya colors): XF53 Neutral Grey, XF24 Dark Grey, XF76 Grey Green (IJN), XF17 Sea Blue. Also used Model Masters Russian Flanker Blue/Gray.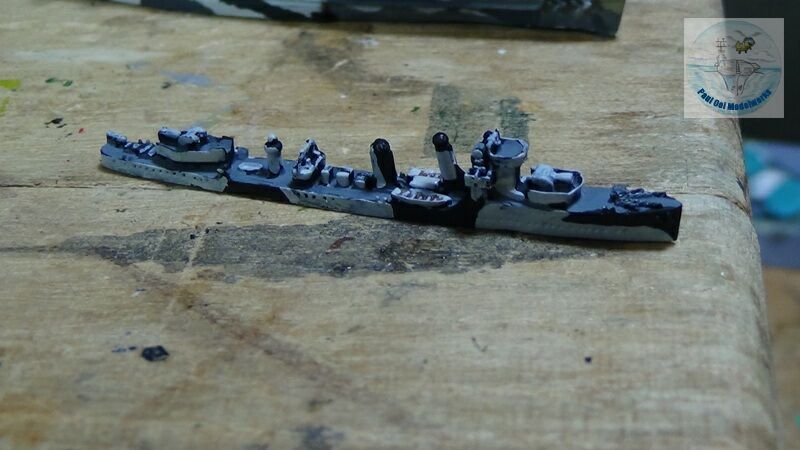 For the tiny destroyer HMAS Vampire, the decks were painted in Tamiya XF53 Neutral Grey, hull and superstructure in RN Light Grey and Black.
All ships are given a oil wash of (1:2 Black:Burnt Umber), and then structure highlighted with Titanium White dry-brushing.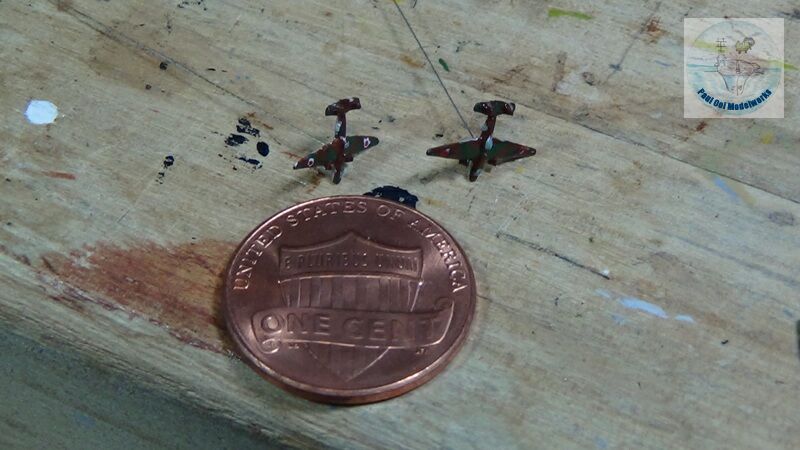 The even tinier Mitsubishi G3M Nell bombers were painted in IJN grey (undersides), Tamiya XF68 NATO Brown, and XF67 NATO Green.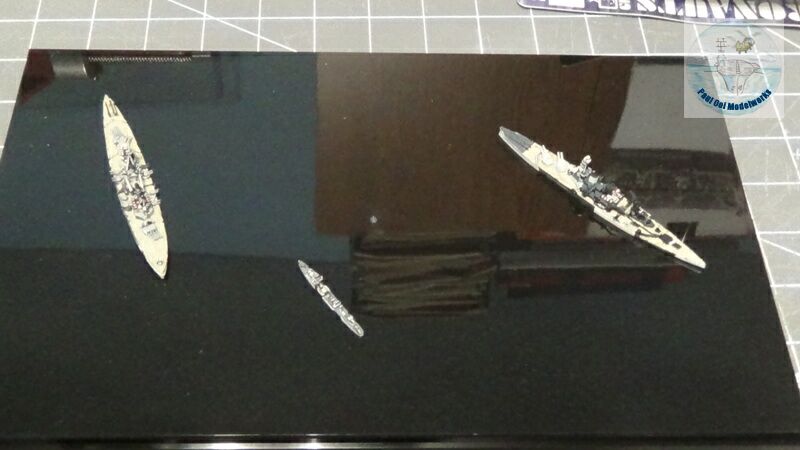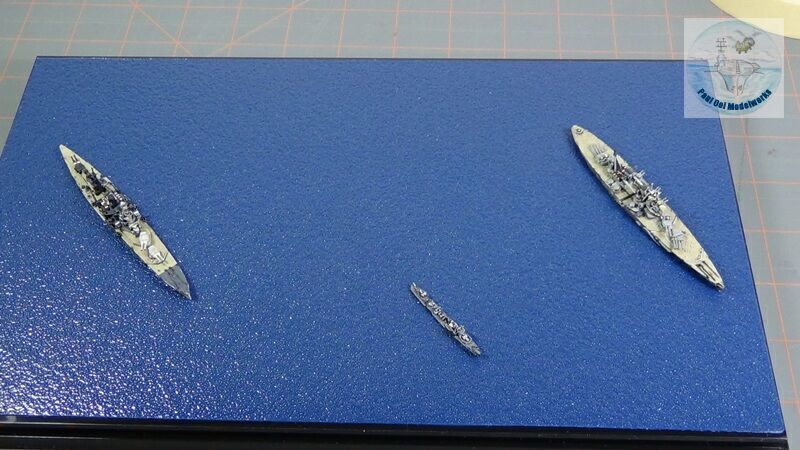 Finally, the ships are placed on the display base to determine their relative position. Then I use Plastruct's "Agitated Water" Patterned Plastic Sheet #91812 for the sea surface, painted with Model Master Blue Angel Blus FS15050. Once the ships are attached to the sea surface, I then create the ships' wakes and explosion effects with light weight plaster. The aircraft are mounted last with a pin drill in the sea surface to attach the brass wire supports.

Paul Ooi Modelworks is a participant in the Amazon Services LLC Associates Program, an affiliate advertising program designed to provide a means for sites to earn advertising fees by advertising and linking to Amazon.com.