Sukhoi Su-47(Су-47 Беркут), Russian Black Beauty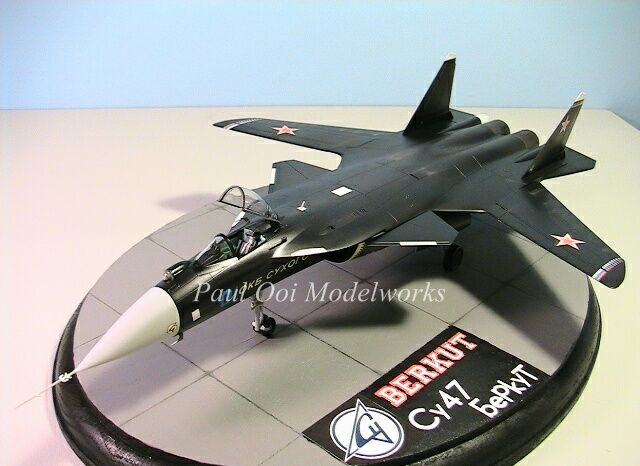 Show Theme Winner for NordicCon 2011
The appearance of the Sukhoi Su-47 in actual flights in 1997 created quite a stir with its distinct forward swept wings and black fuselage. It was named "Berkut" or golden eagle in Russian while the NATO codename was "Firkin". The aircraft bore some passing resemblance to its conventional cousin, the Su-27 Flanker but it is actually quite a different machine with many experimental features. The forward swept wings made the supersonic fighter very maneuverable at high speeds although the aircraft could be tricky to fly. Its appearance is very sleek and graceful. Although it did not go into production, many advanced features were tested in the model and were passed on to the new T-50 5th generation fighter.
I did not build this model.
There is one more model-maker in the house and that is my teenage son Joel, who had already won 2 gold medals in the Junior section of NordicCon in the last 2 years.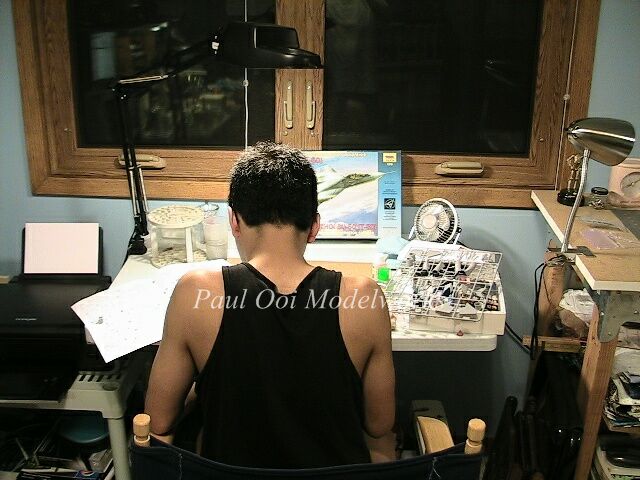 The 1/72nd scale model was from HobbyBoss (China) and he pretty much built the kit out-of-box. The color scheme was simple but it was a challenge to get the smooth satin sheen over the black surface. Since this was his "apprenticeship", I advised him to use a very light grey instead of white for the radome and other edge markings as the former appears much better together with black and looks more "natural" in small scale models. He used Tamiya Semi-gloss black and Model Masters light gray for the overall color scheme.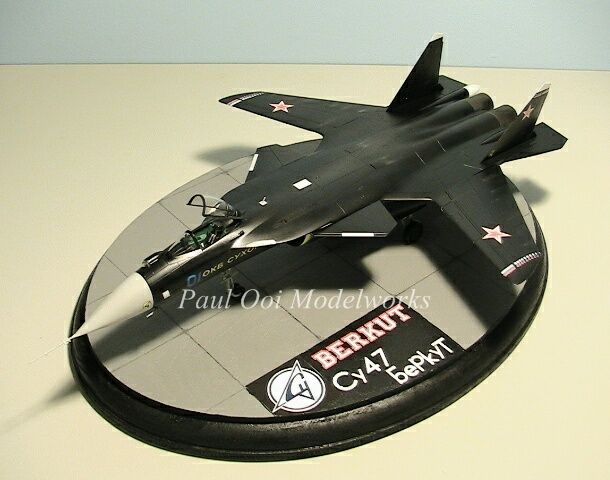 The cockpit interior was painted in Russian blue-green while the wheel hubs were painted Tamiya deep green (although the kit paint scheme called for white). A quick check by Joel on pictures taken in 2005 at Zhukovsky airshow confirmed the green wheel hubs.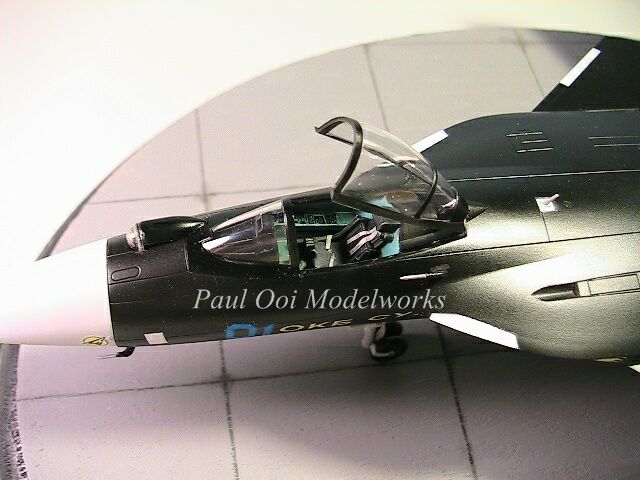 The decals were very nice and settled well onto the paintwork without silvering. After that, the whole paintwork was sealed with a satin varnish. Final weathering was done with chalk pastels.
Enjoy the pictures of this Black Beauty.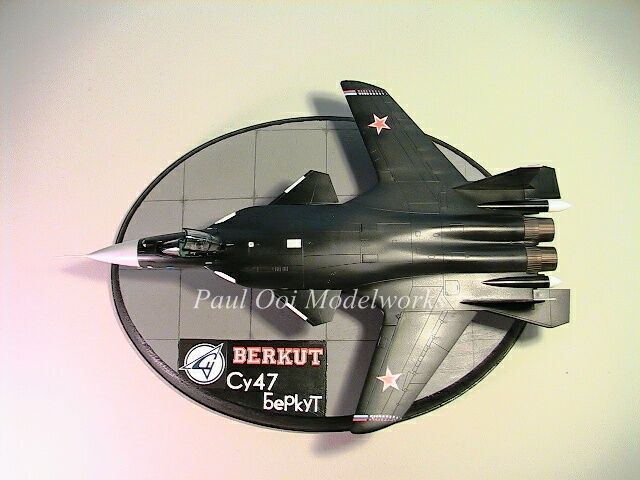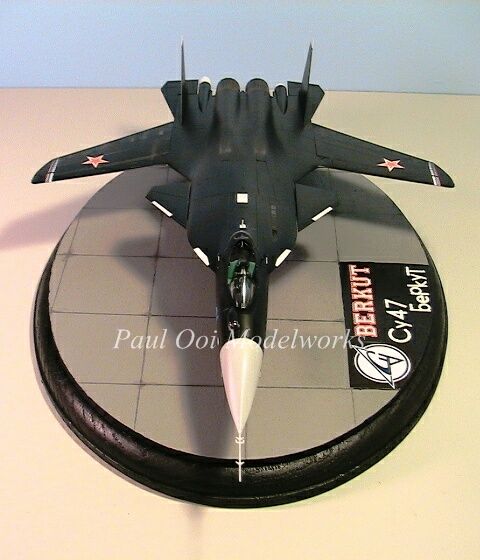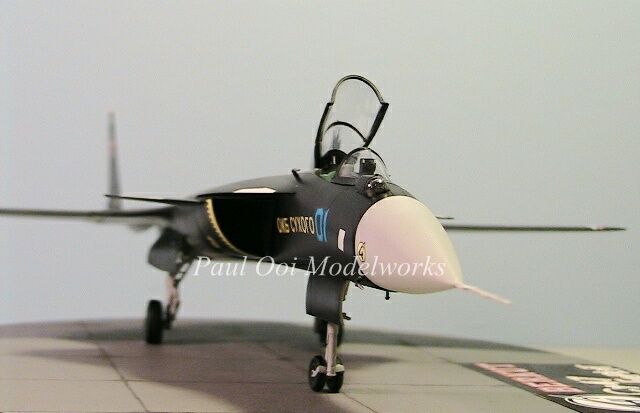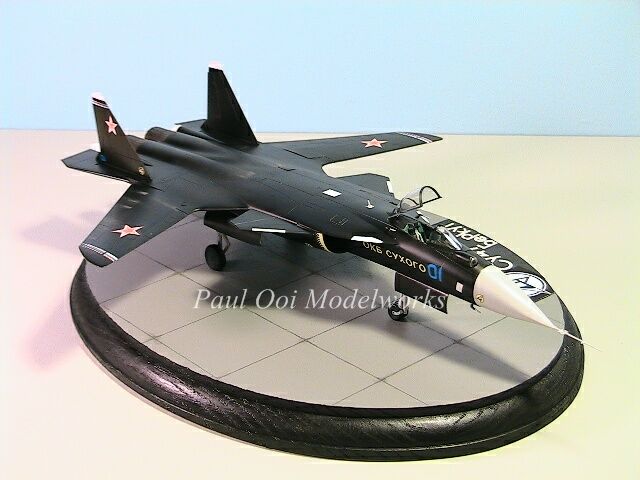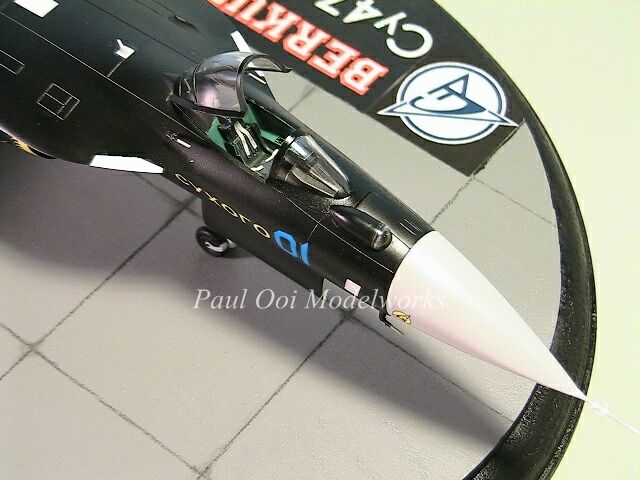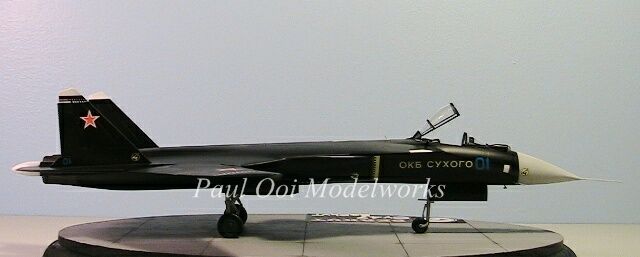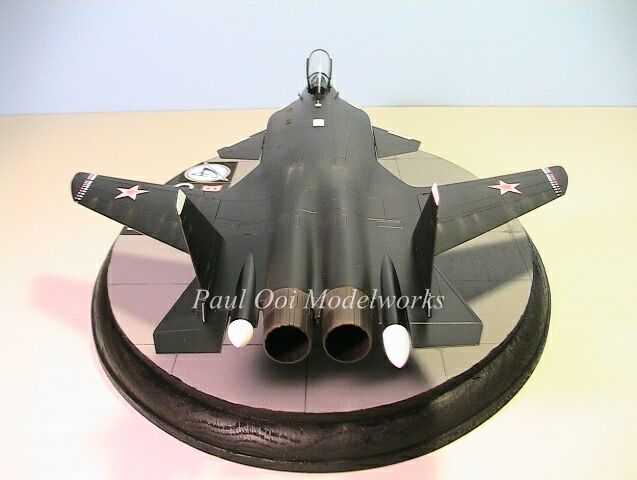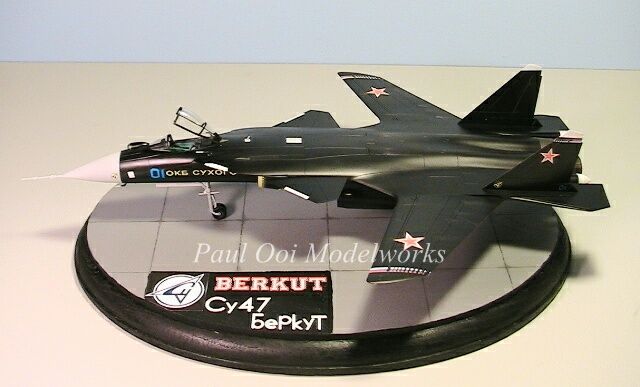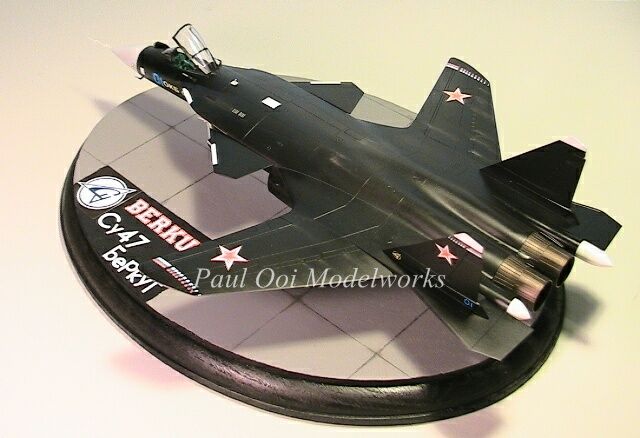 Paul Ooi Modelworks is a participant in the Amazon Services LLC Associates Program, an affiliate advertising program designed to provide a means for sites to earn advertising fees by advertising and linking to Amazon.com.