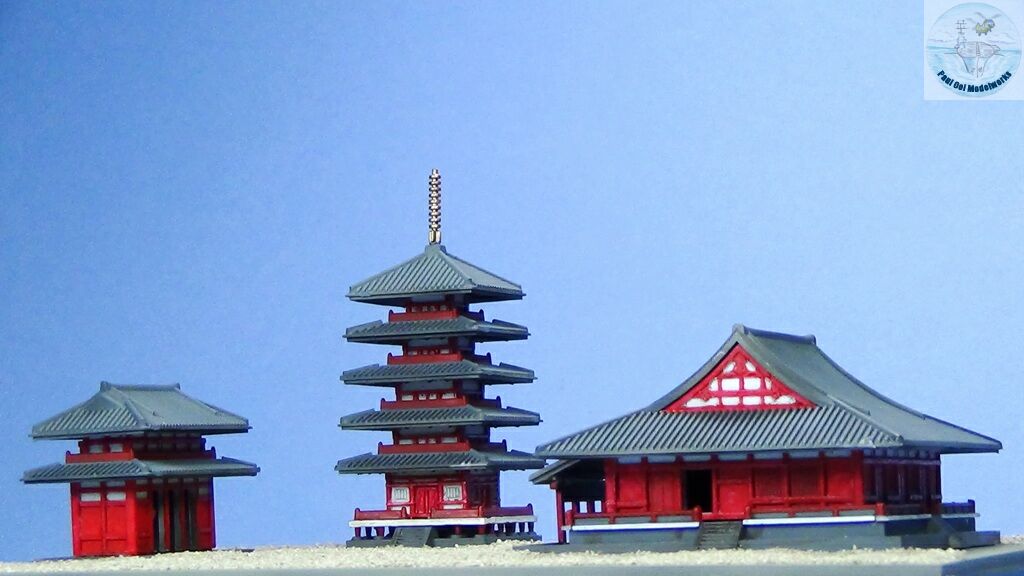 One of the most popular tourist destinations in Tokyo is the millennium-old  temple complex of Senso-ji in Asakusa. Most tours make this place their first or second stop for first-time visitors to Tokyo as it is one of the places where "old Japan" in the popular imagination can be seen and felt. The three prominent structures in the complex are the Hozomon (宝蔵門 Treasure House Gate), the 5-tiered pagoda (五重の塔), and the main hall or Hon-Do (本堂). The original temple was founded during the Nara Period in 645 AD, while the predecessors of the current structures were built in 942 AD during the Heian Period at or near the current site by Taira no Kinmasa. The temple complex is also a UNESCO Heritage Site.
Gallery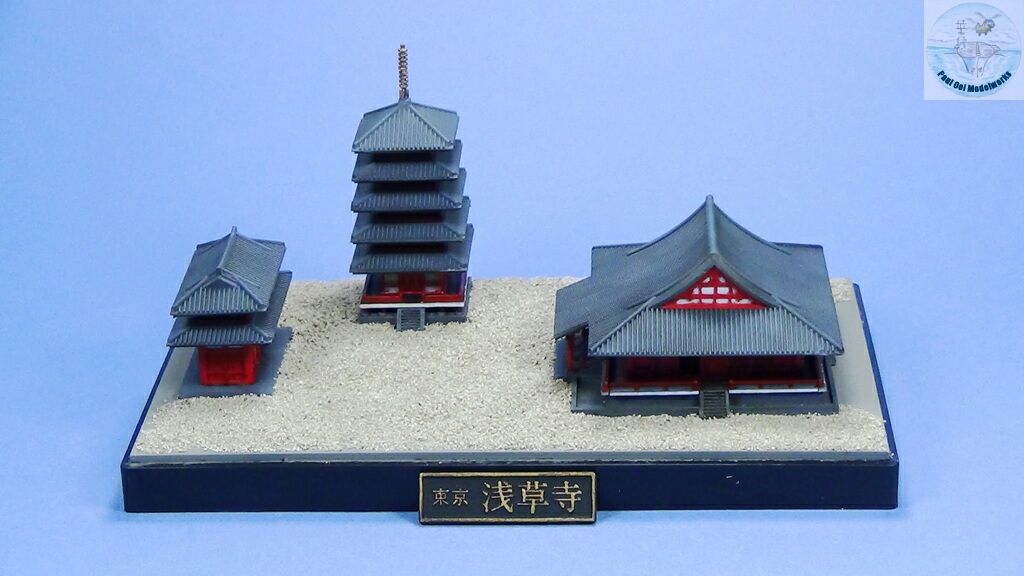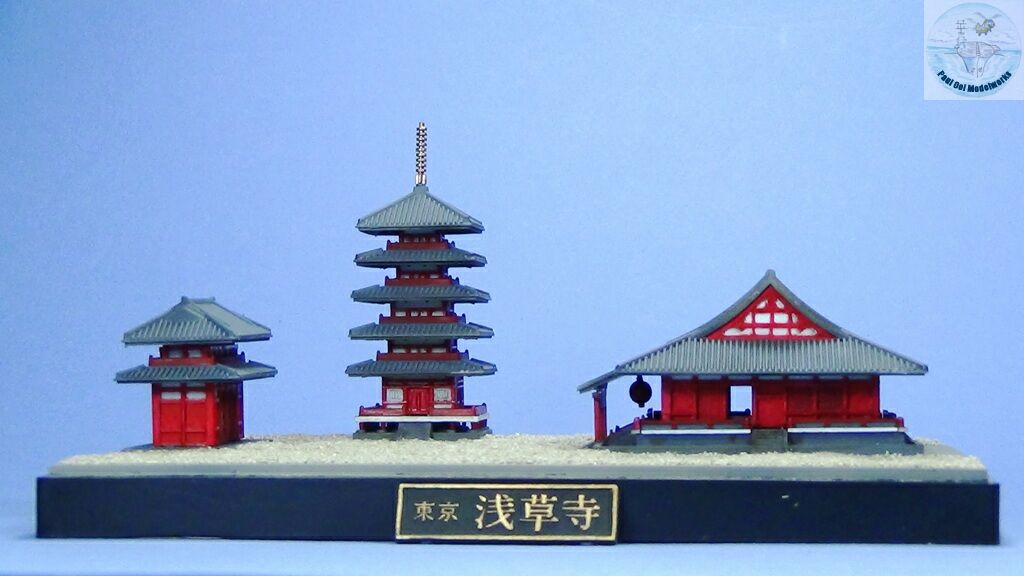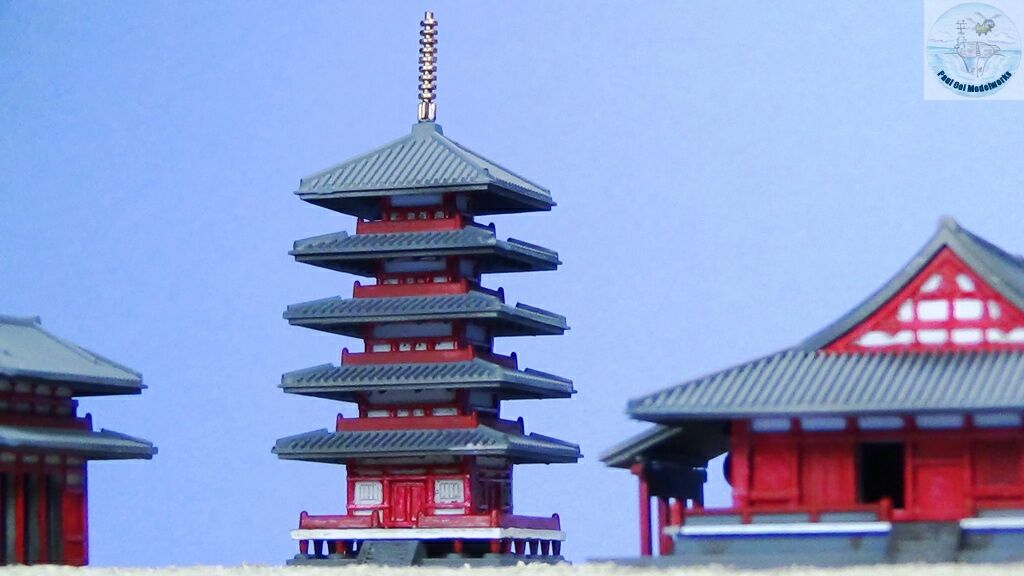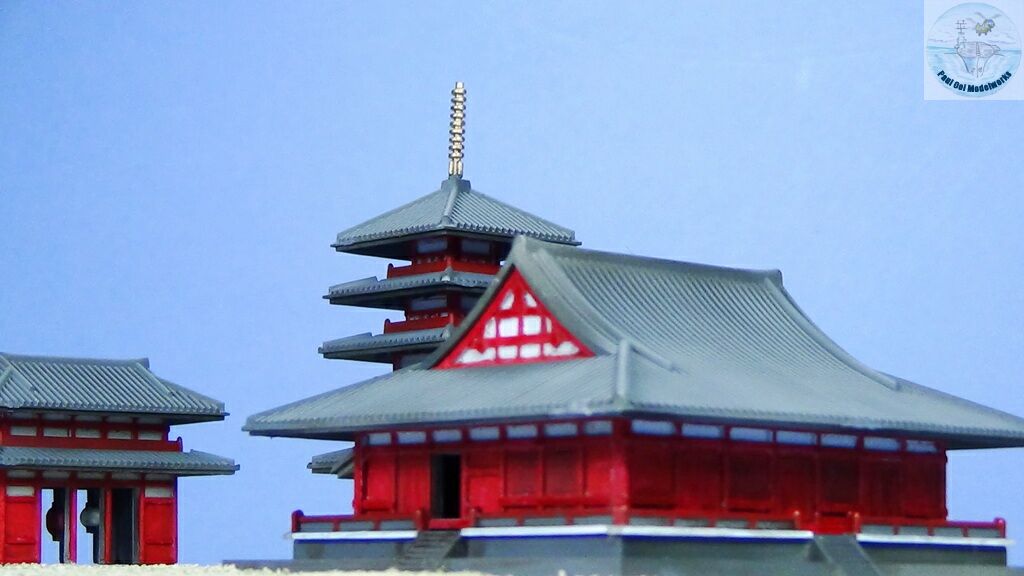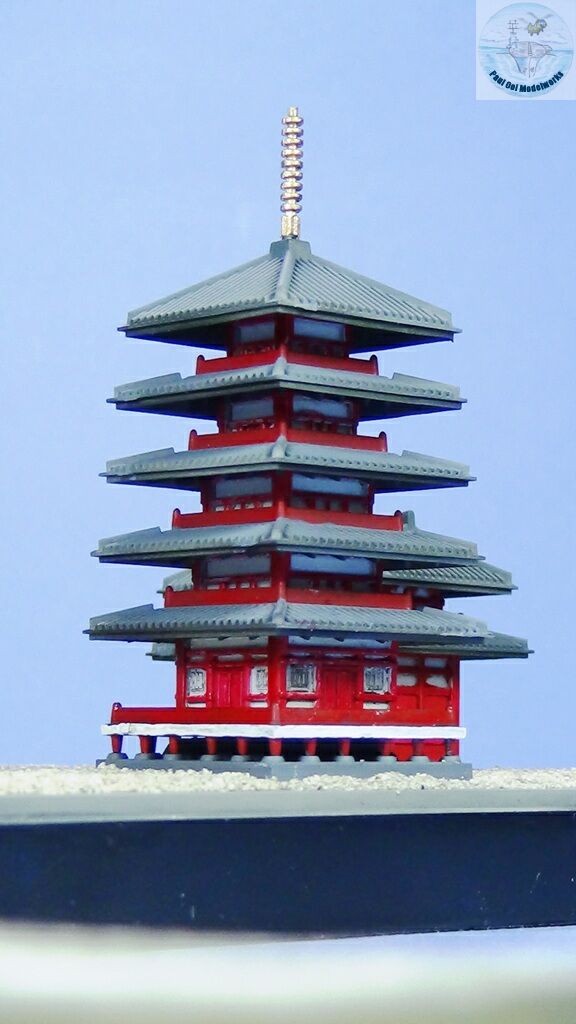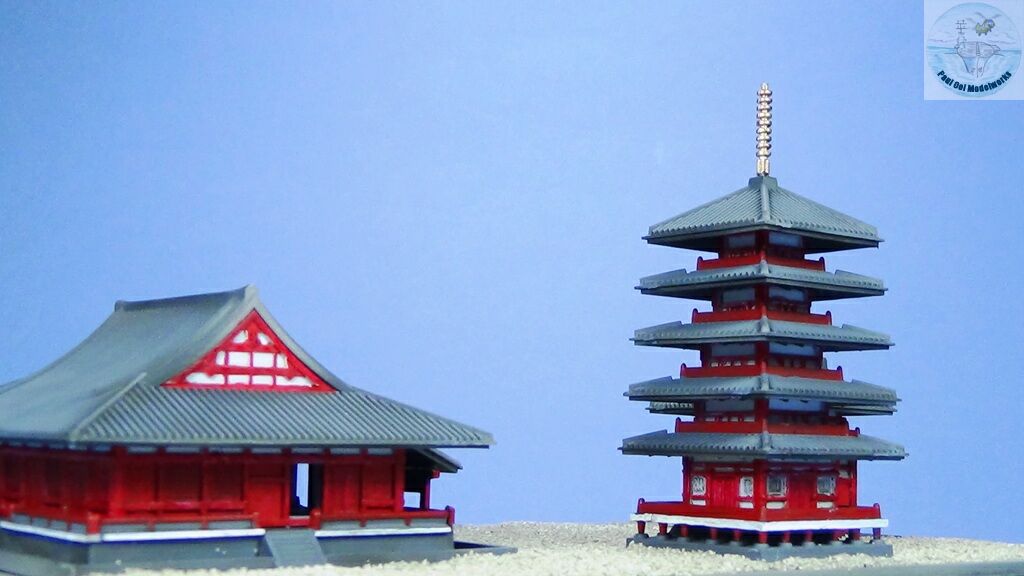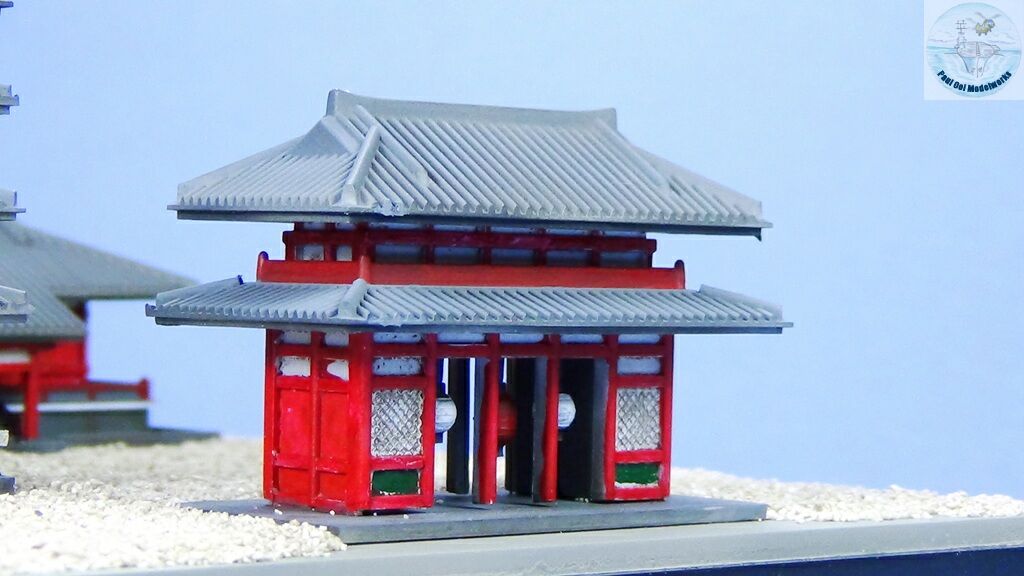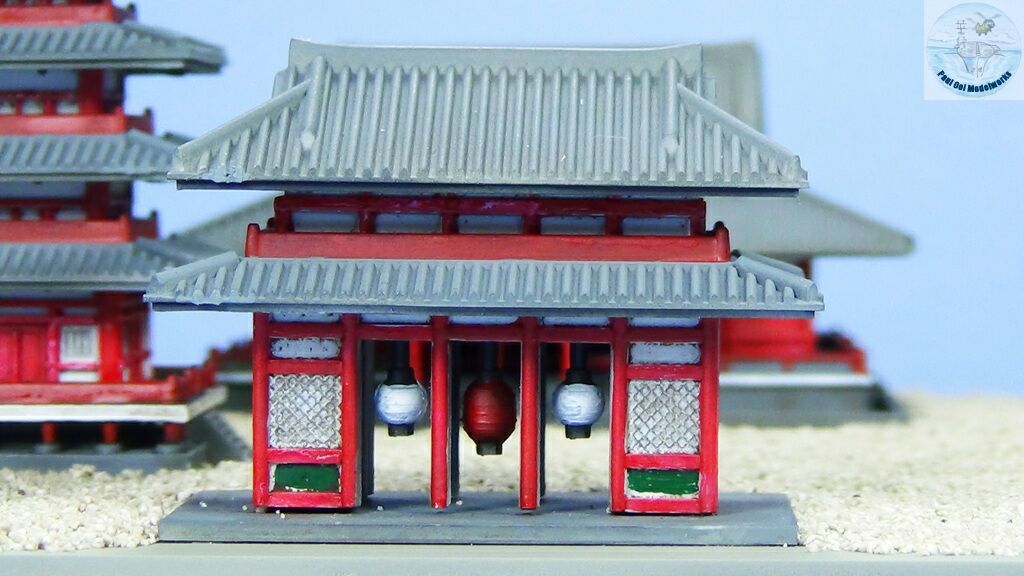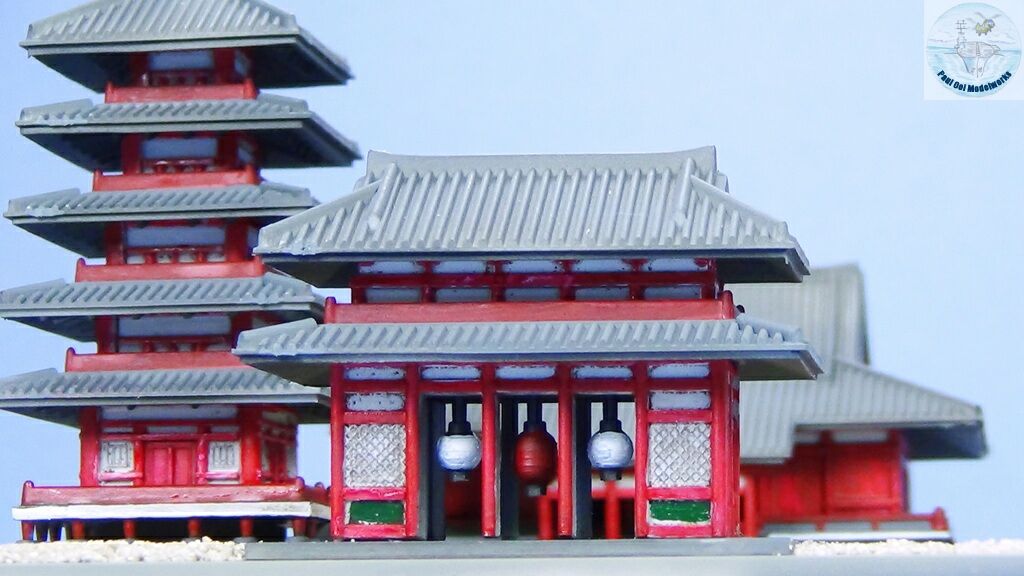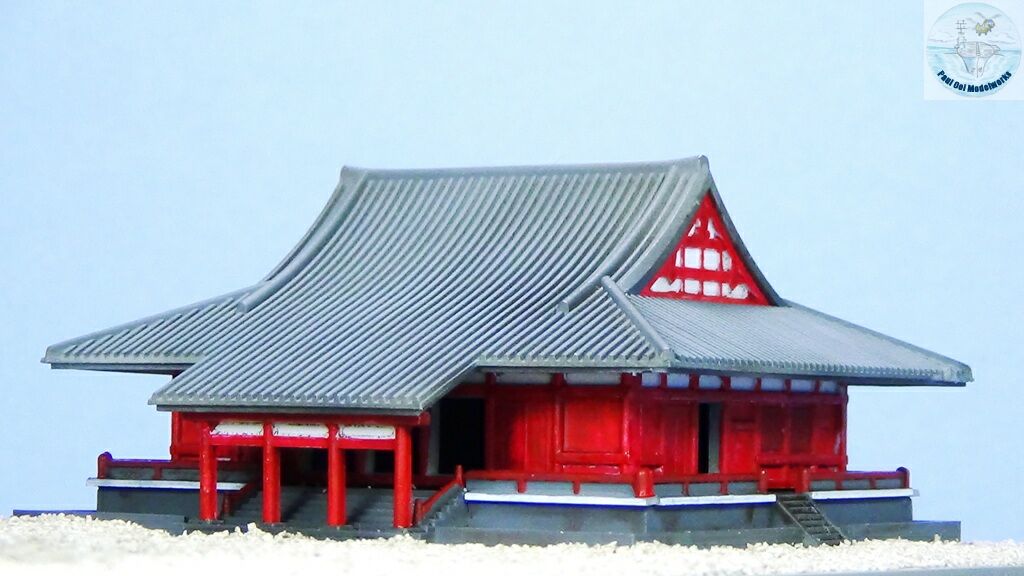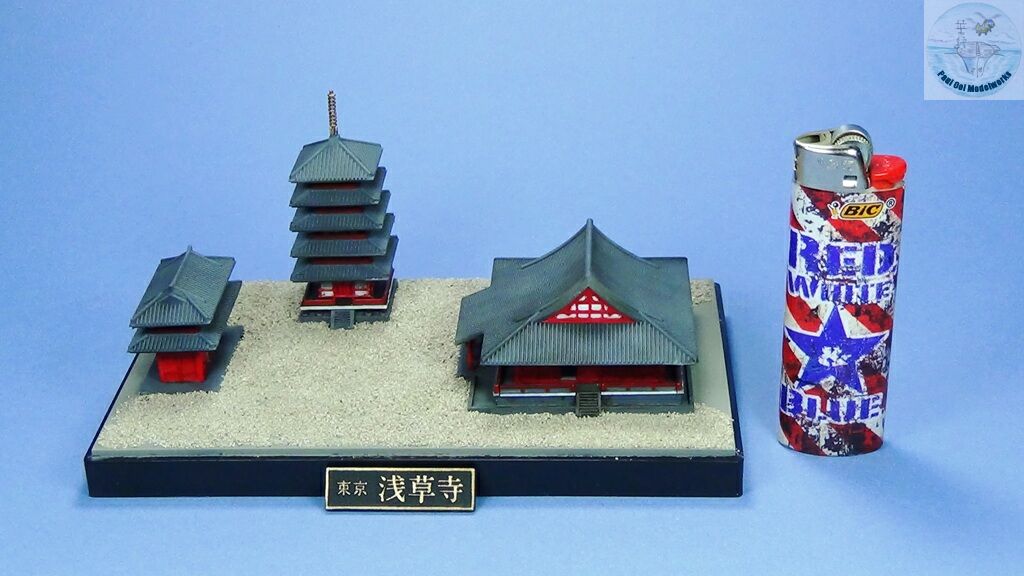 Construction Notes
This little 1/1000 scale kit was included in the Himiko Water Bus kit by Fujimi. I considered it as a Japanese souvenir from Fujimi of a famous tourist site that was at the Asakusa end of the cruise boat's route. I decided to build this little kit as well as a short diversion from my usual military subjects. The building are really tiny and you can compare their diminutive sizes when compared against the lighter. I have visited Senso-ji several times and so I am quite familiar with the buildings themselves, and the layout of the complex.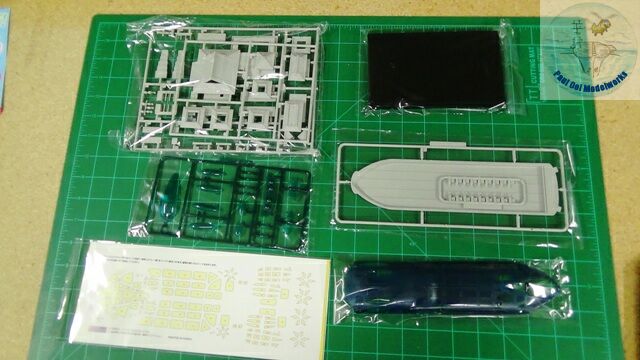 As mentioned, the kit came in its own little packet (top left hand corner) together with the Himiko kit.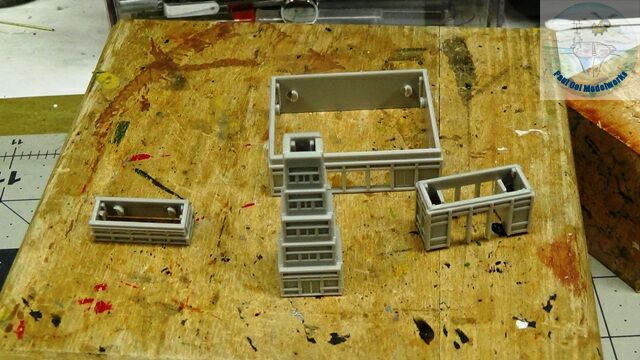 I started by building all the walls of the main structures.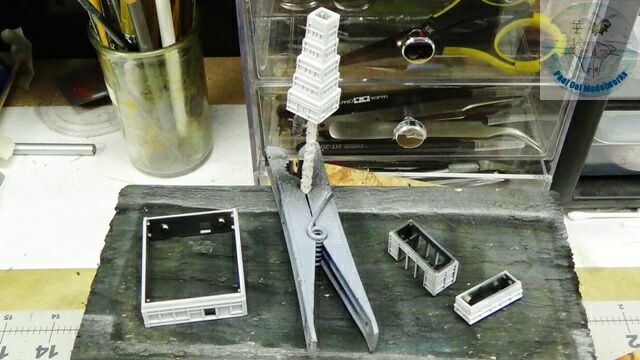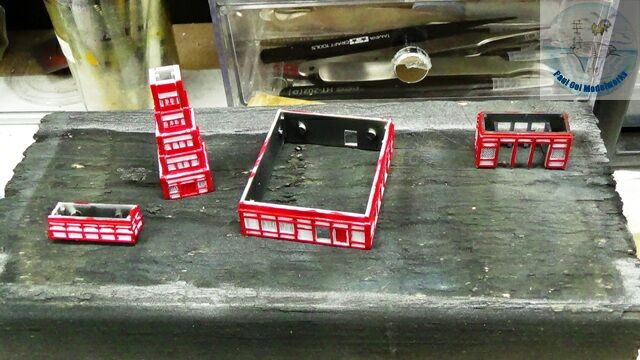 The interior walls of the structures are painted in Tamiya NATO Black, and then the exterior are painted in Tamiya Flat White XF2. The panel lines are hand-painted with Model Master Insignia Red.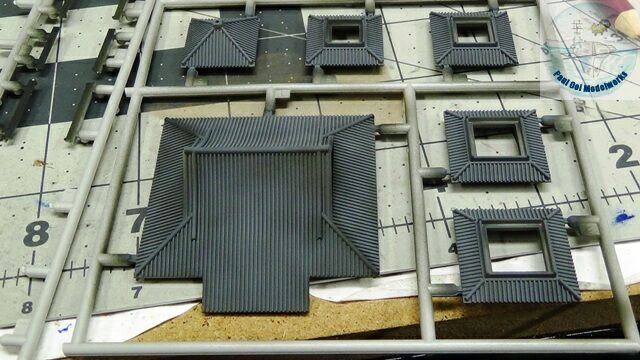 The roofs of the structures are painted with Tamiya NATO Black XF69, and then highlighted with Tamiya Neutral Grey XF-53.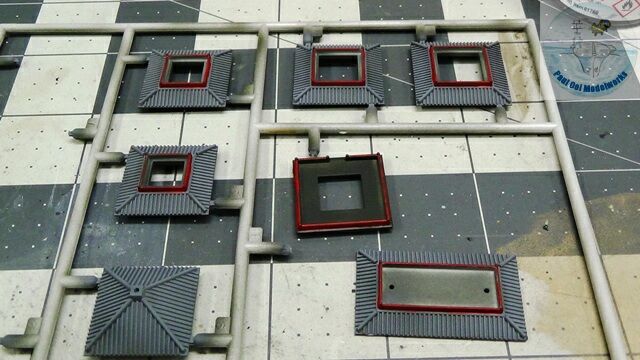 The balconies above the roofs of the pagoda and treasure house gate are painted with Insignia Red.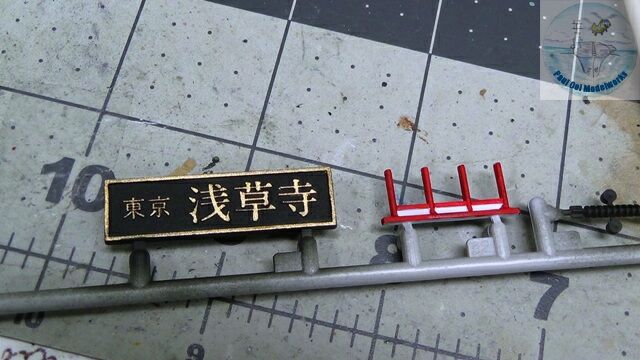 Tiny details like the lanterns, front portals, and the name plate are hand-painted before installing onto the main structures.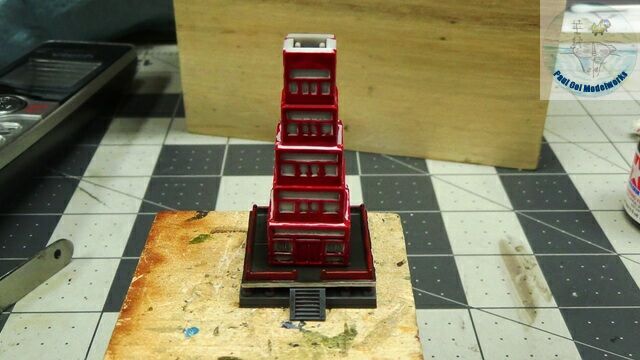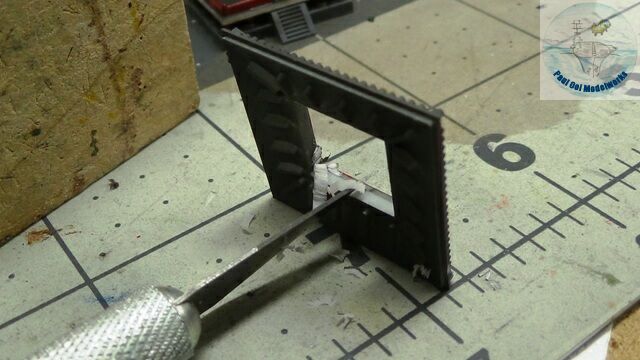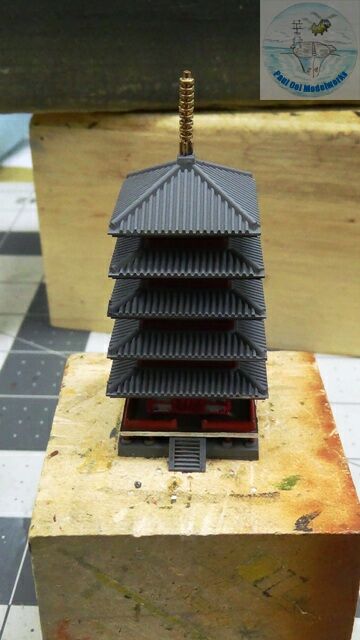 Four of the 5 tired pagoda roof sections had to slip over the main central core of the building. However the fit was not so good, and I had to carefully shave off some material on the interior square openings to get a good fit. The results are well worth the effort.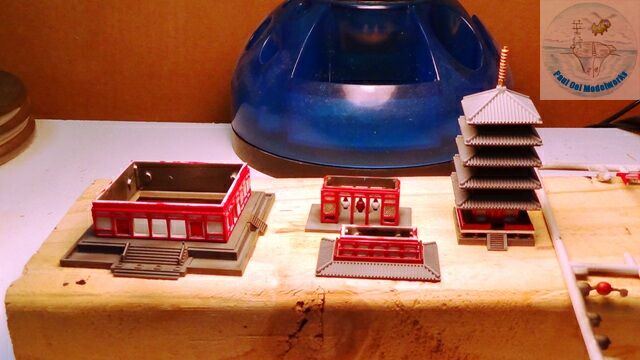 Each of the buildings are fitted onto their bases before adding the roofs.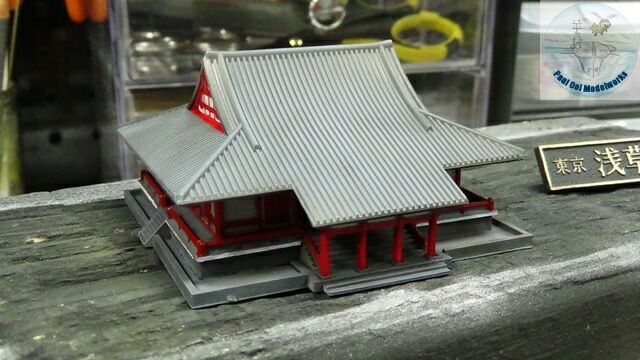 The big roof of the main hall is installed.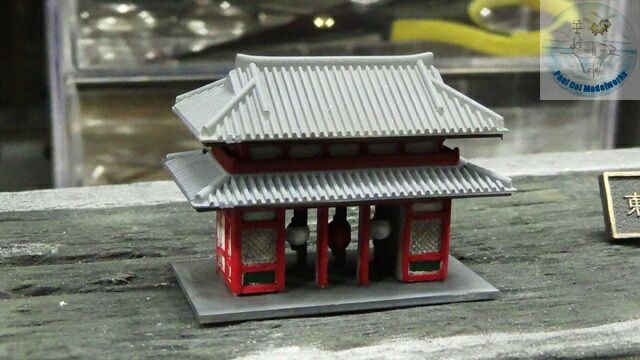 The upper storage section and roof of the Hanzomon is installed.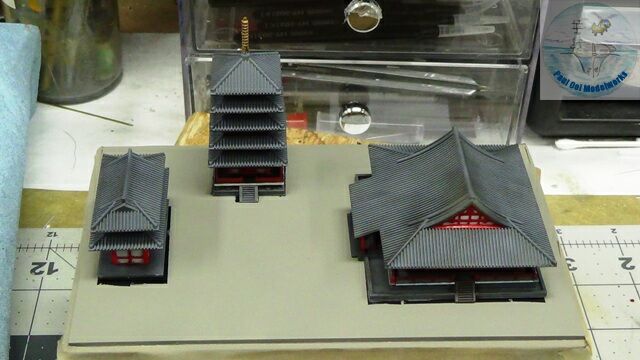 The buildings are carefully positioned and glued onto the display platform (painted Tamiya Medium Grey XF20). I then added Ultra-Fine Grey Ballast from Woodland Scenics on the temple grounds to provide texture .