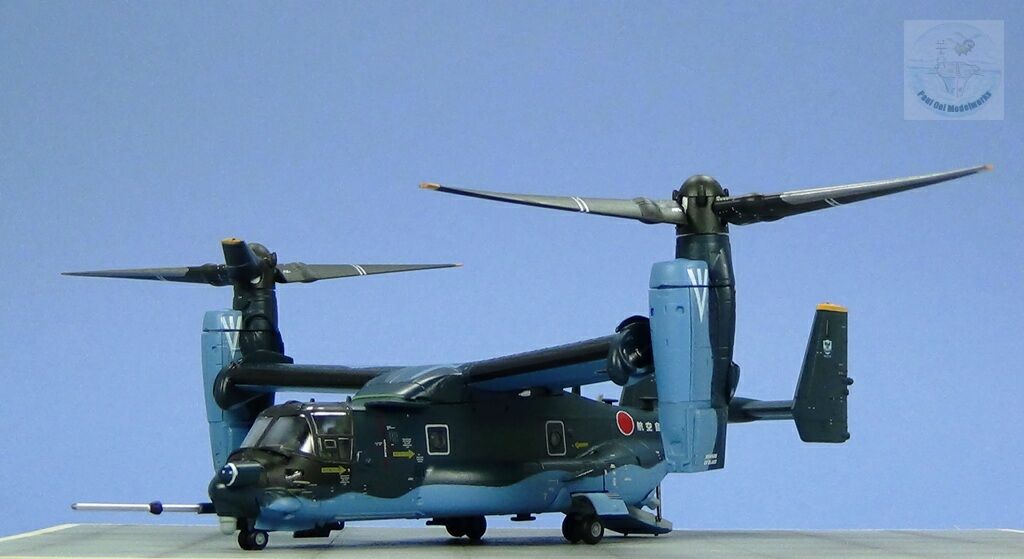 The Japanese Air Self-Defense Force have been eyeing the CV-22B Osprey for quite sometime now. The unconventional tilt-rotor aircraft is ideal for the kind of operation requirements for the island nation. In 2015, the Abe government made on order for five Opsreys and hope to operate them by the end of this decade. With trouble brewing with China over the Senkaku or Diaoyutai islands, fast deployment aircraft with VTOL capability and a good passenger payload of up to 32 men are certainly what Japan has in mind. The current information still maintains that Japan will almost certainly be the first foreign operator of the Osprey.
Gallery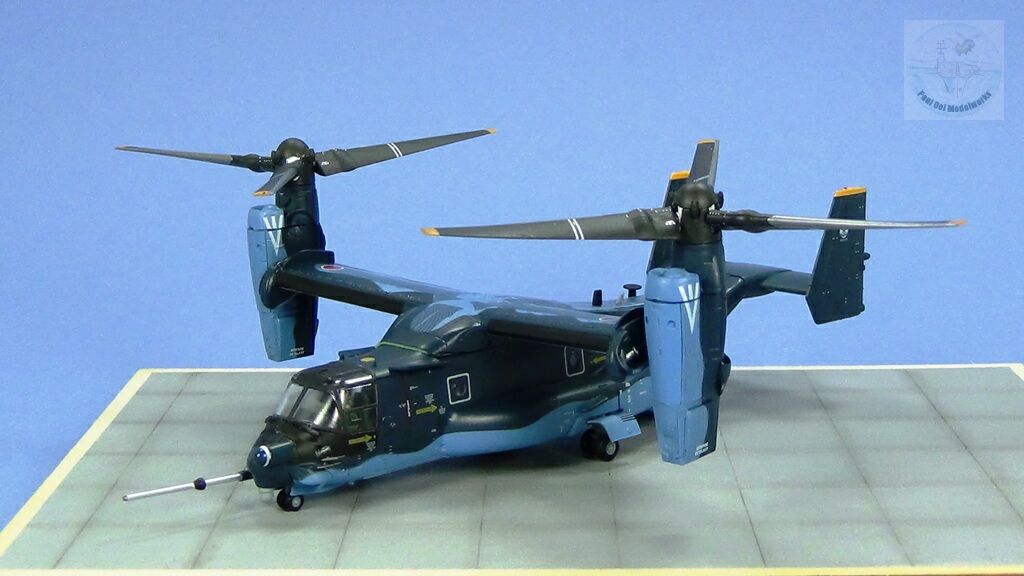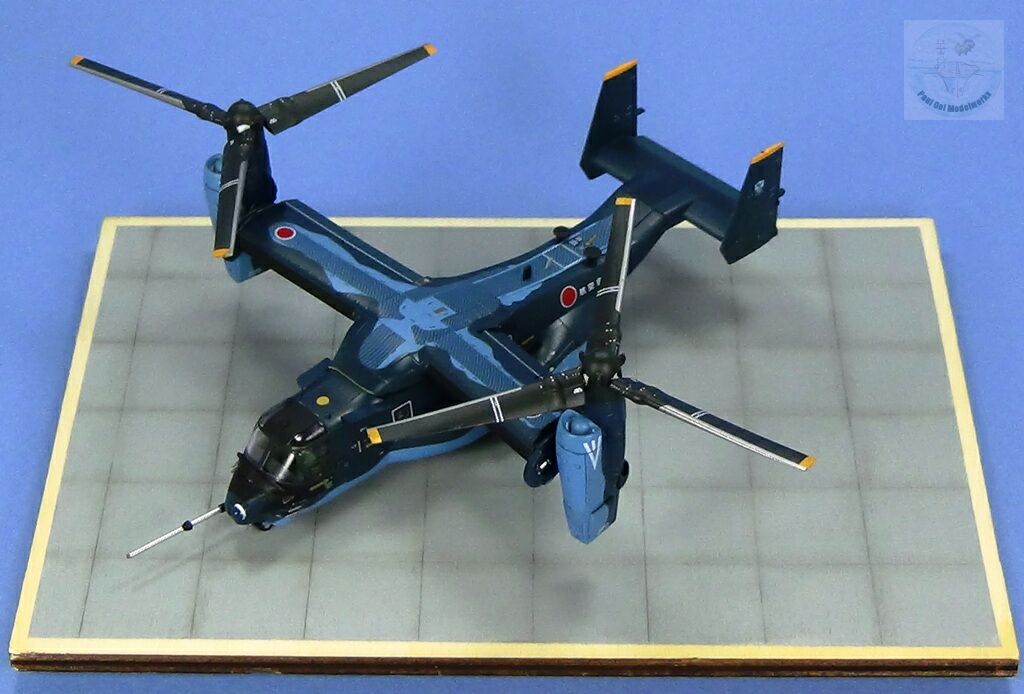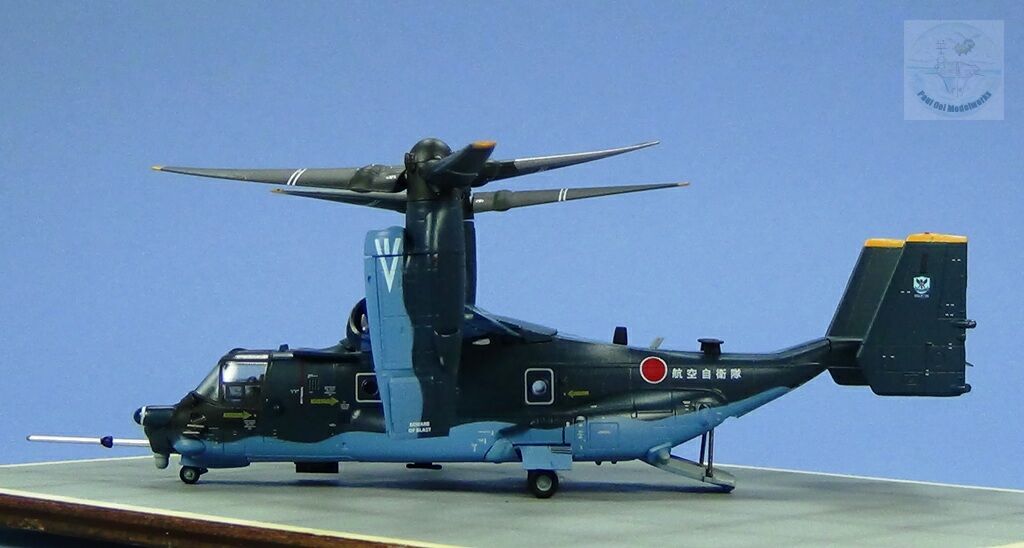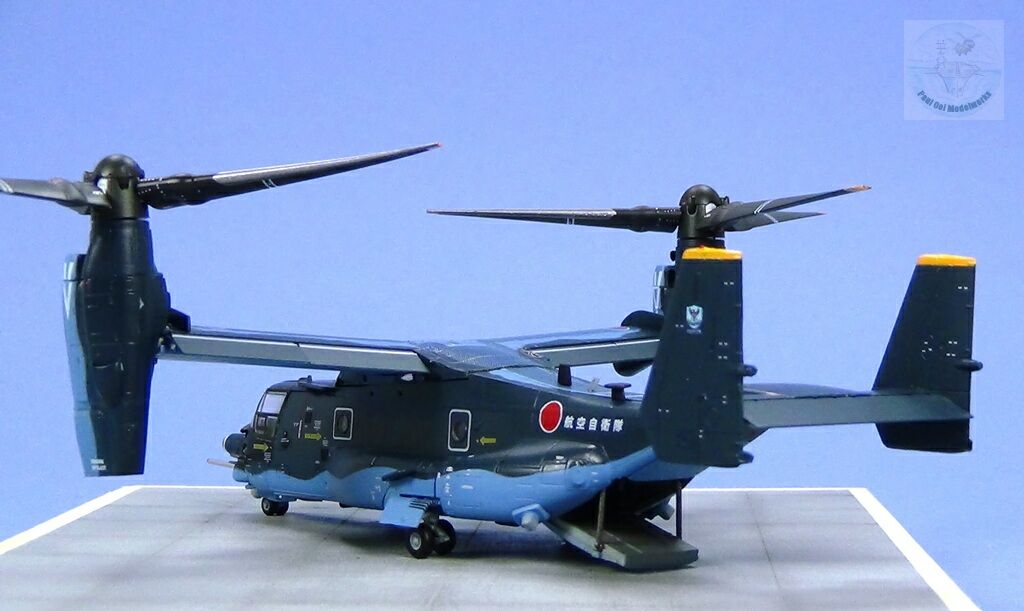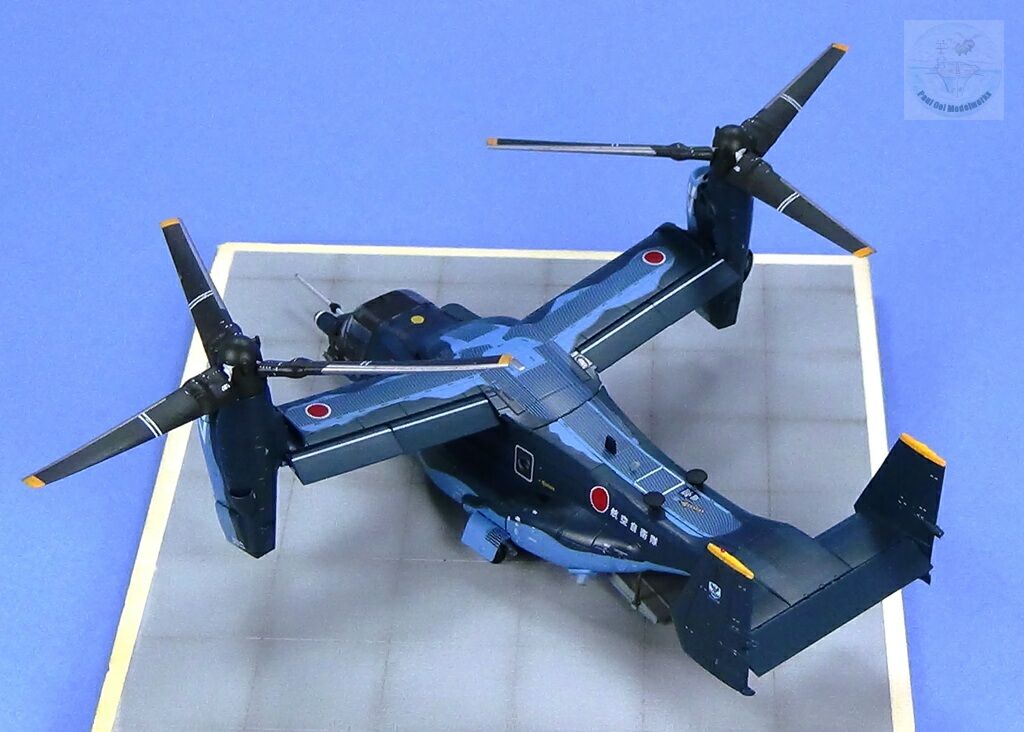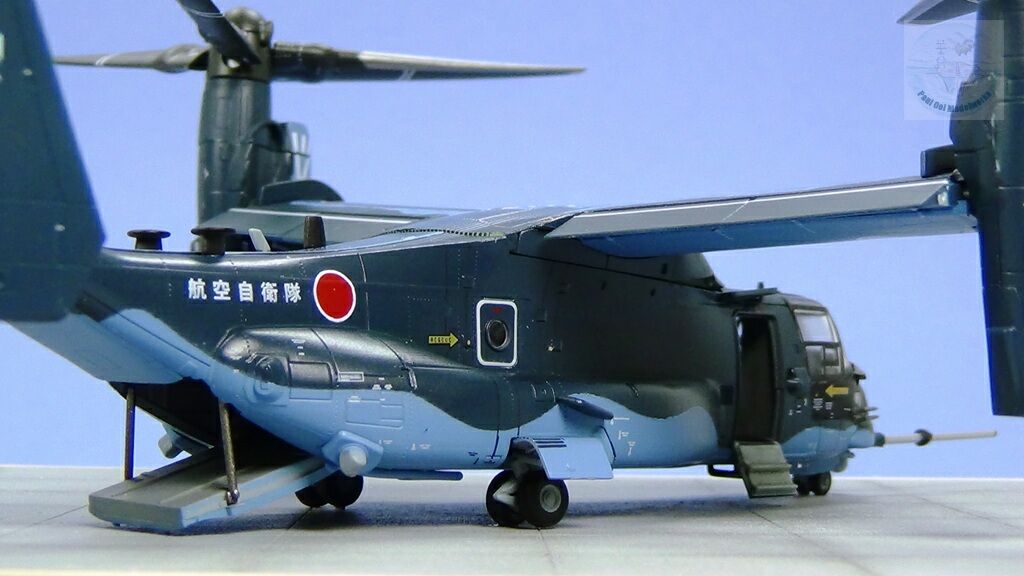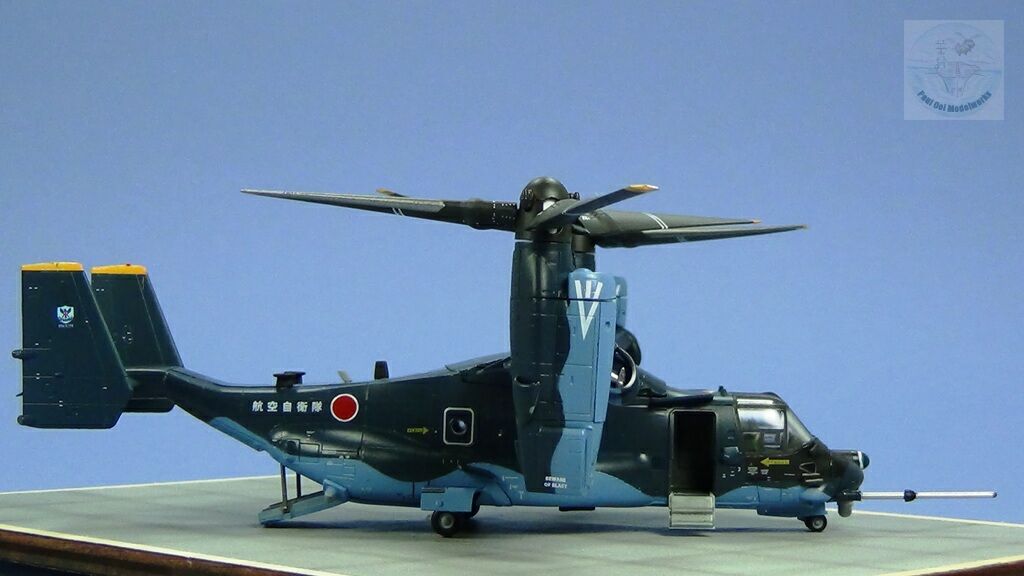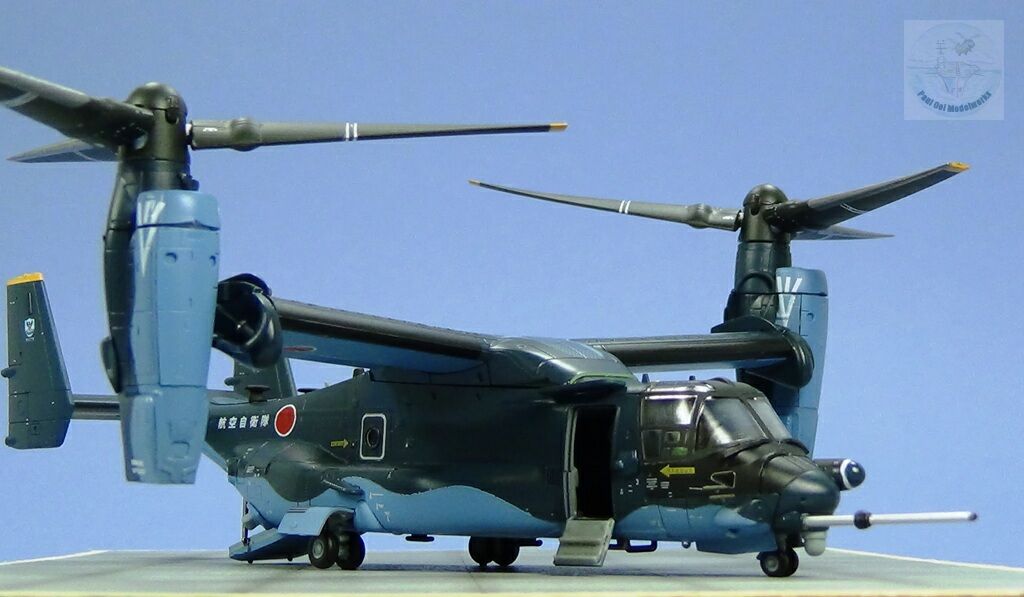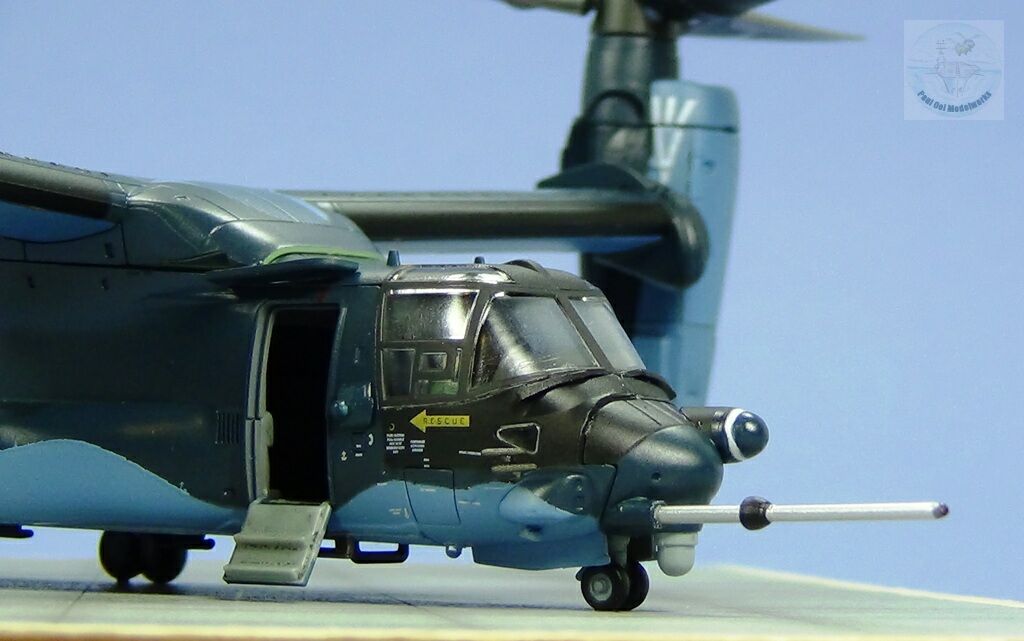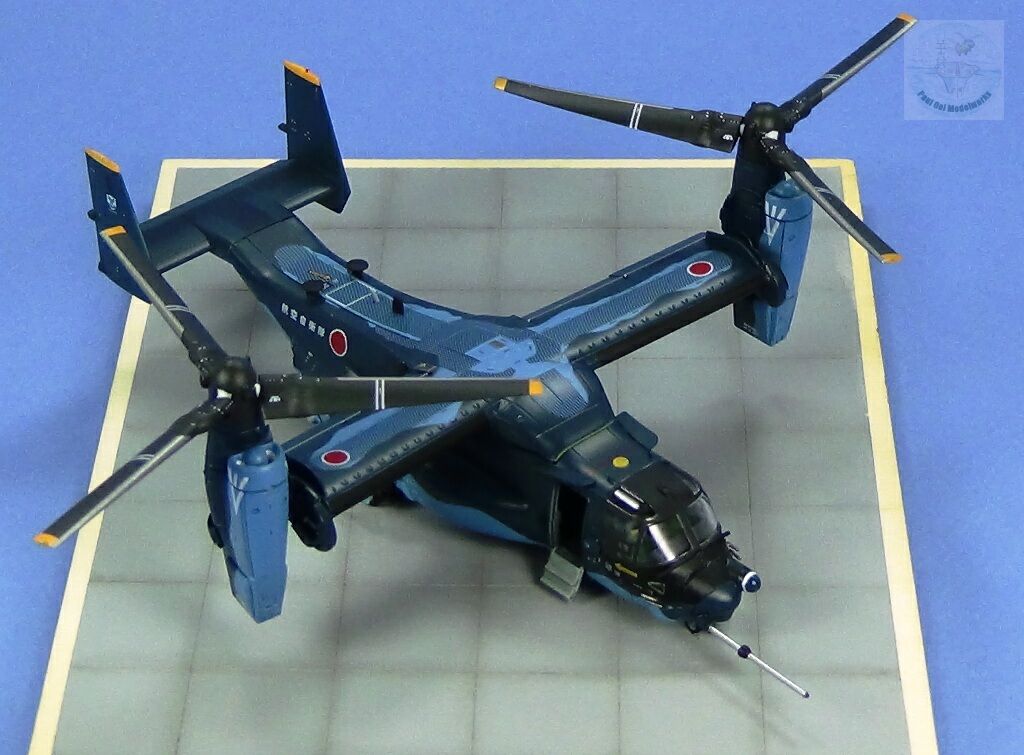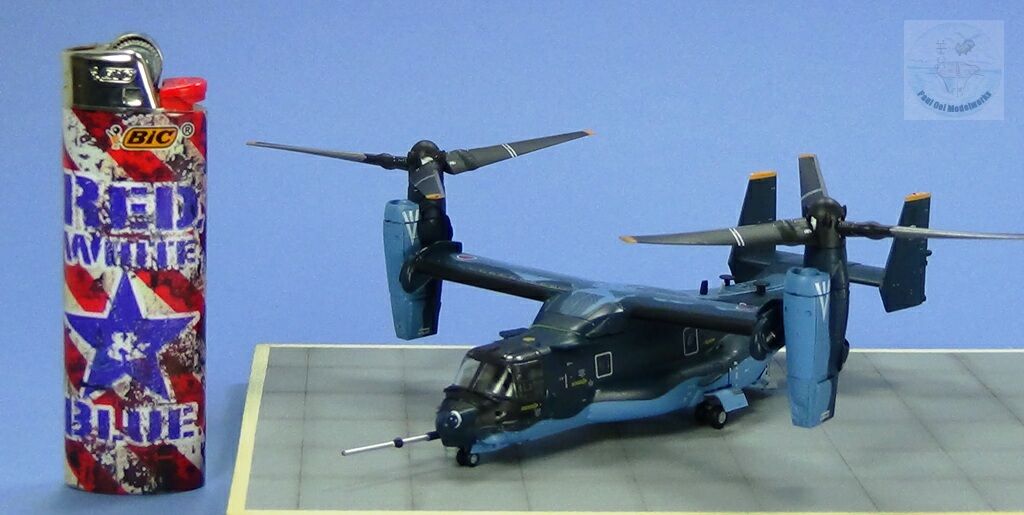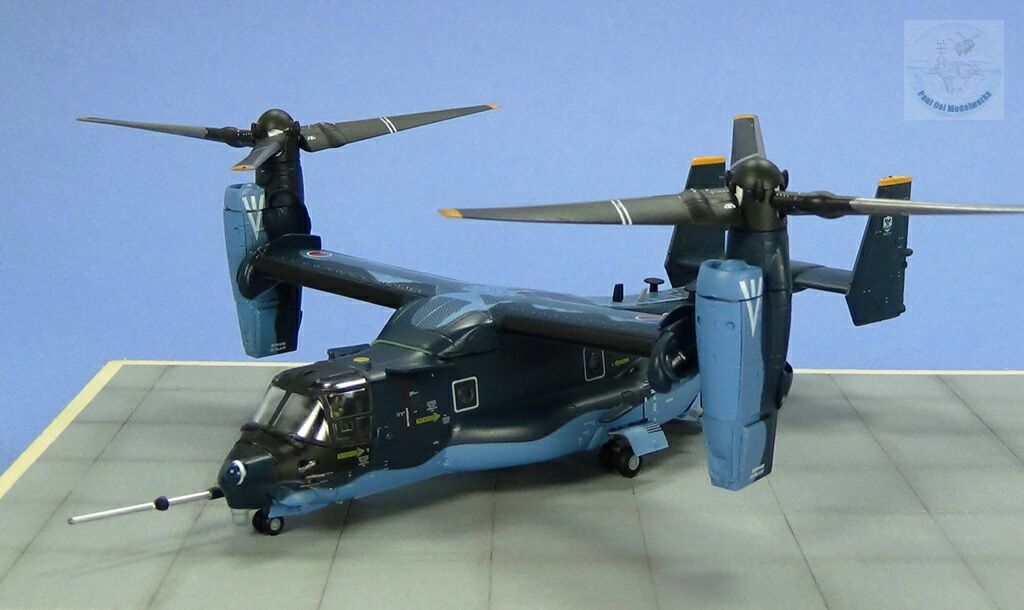 Construction Notes
I picked up this 1/144 scale pre-colorized (including markings and micro-stencils, awesome) kit in Japan made by Tomytec. The markings that come with this kit are for either the maritime version MV-22B and the special operations version CV-22B in Japanese colors. Take note that at this time, none of these aircraft exist yet, hence my title that the Osprey is still on Japan's Christmas wish list. I really like the Japanese two-tone blue Oceanic camouflage comprised of Deep Ocean Blue and Swallow Ocean Blue. Although I did not have to paint this model, the applicable paints for this color scheme are Mr. Color C374 and C375. These are only available in Gunze Mr. Color Paint Box Set CS665 (JASDF Oceanic Camouflage Colors).Unlike the toy-like pre-colored kits from Revell, the ones from Tomytec are exquisitely detailed, but sadly only available in stores in Japan unless you buy them from a Japanese online seller like HLJ or AmiAmi.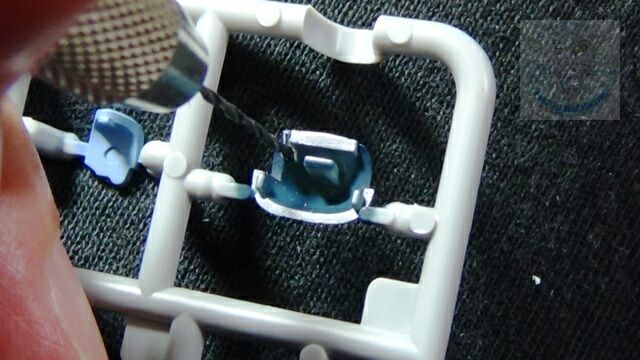 Before assembly, I had to drill several holes in the fuselage as instructed in order to fit the radar housing for the CV version. All drilling was done from the inside out as I was careful not to destroy the pre-colored and decaled exterior.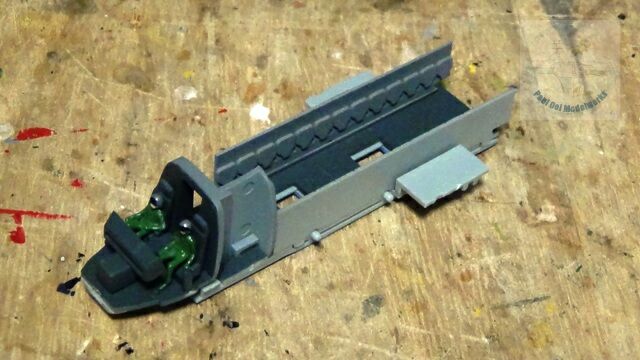 The cockpit and interior insert assembly came complete with seats in the cargo hold, and two pilot figures in the cockpit.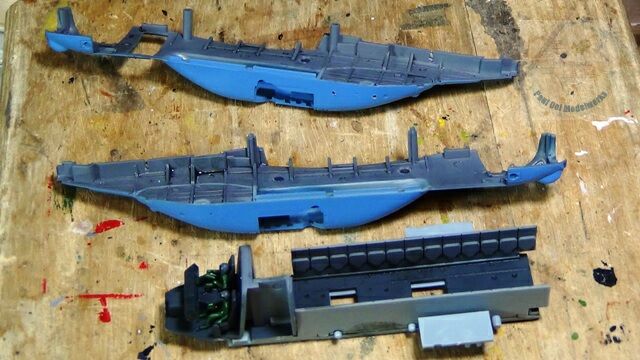 Prior to putting the fuselage together, I applied a wash of Tamiya NATO Black to the interior panel lines.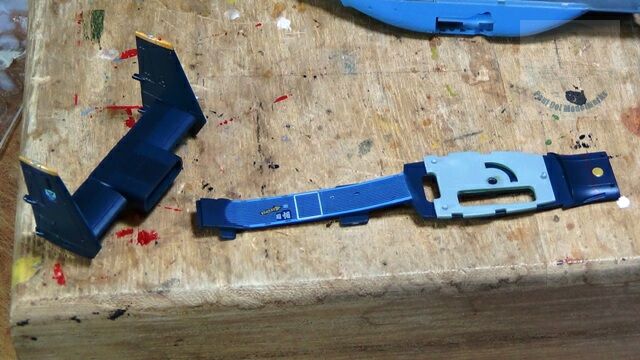 While waiting for the fuselage to dry, I assembled the roof panel with its pivoting joint for the rotor/wing section and the rear stabilizers.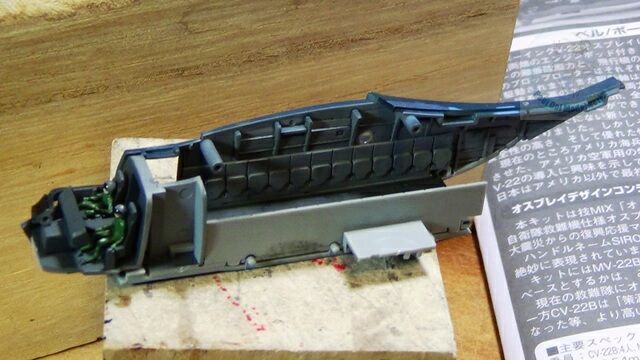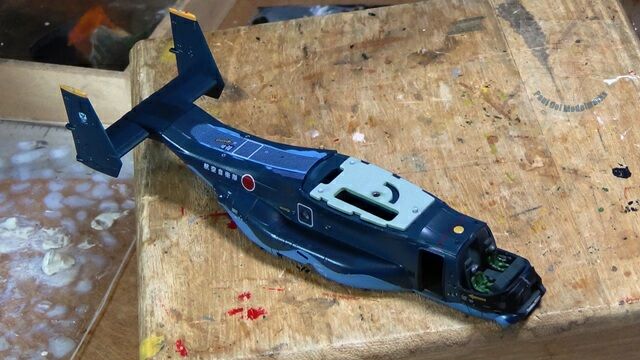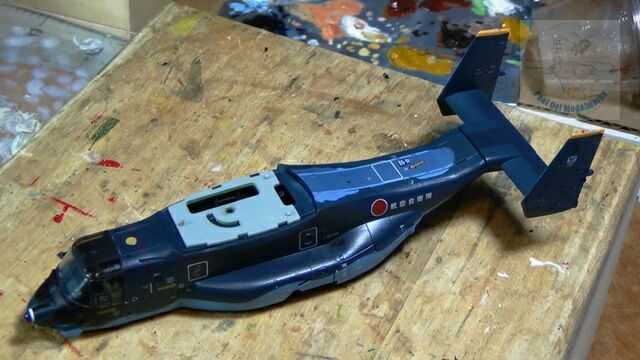 The next three pictures show the assembly of the fuselage. The important thing with pre-colored kits is to make sure no glue stains or smudges on the exterior surface. They will be hard to repair, even with the right shade of paint.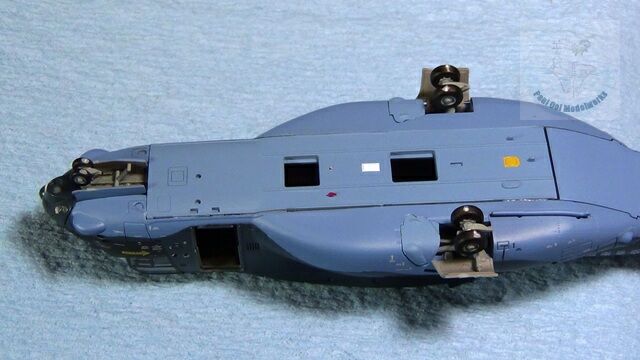 The next bit was to assemble the tri-cycle landing gear and all other sensors, cameras and payload gantry hook at the underside.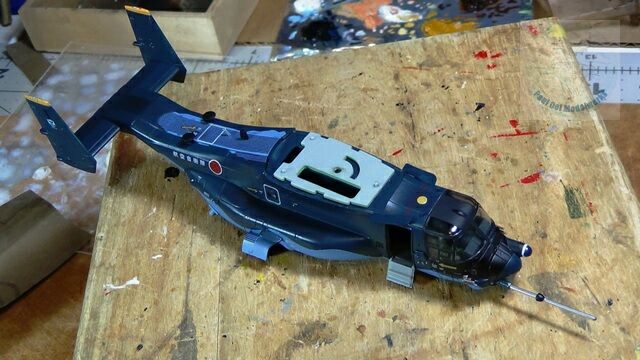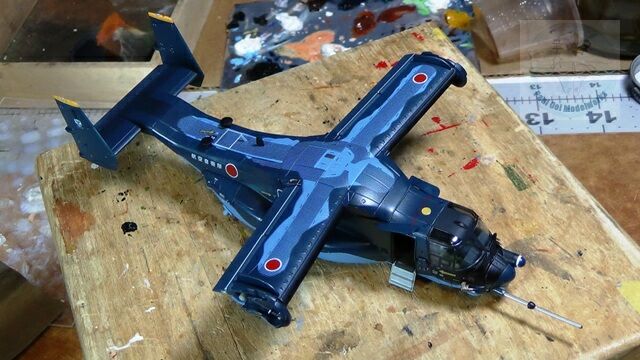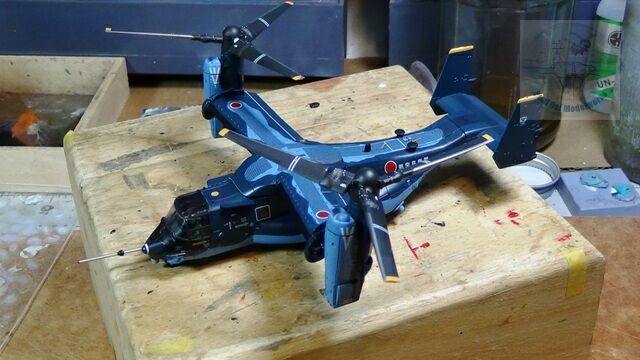 The final sequence showing the attachment of the wing assembly and the tilt-rotors. Just no shiny red ribbon wrapped around it for Christmas 😉