The Pharaoh's Boat: Leisure Cruising down the Nile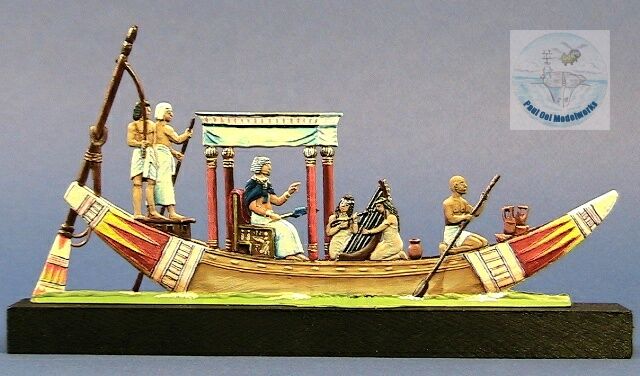 It's good to be King! As the 30mm flat tin sculpture here suggests, when Pharaoh isn't getting into his chariot to chase down fleeing slaves, lions, ostriches or fierce Nubian warriors, he gets into his favorite Nile boat and takes a cruise down to Karnak or Aswan to survey his kingdom with musicians and some beefy looking boatmen. This is the second of the flat figures or zinnfiguren that I have painted from the pieces that I had gotten from Vienna.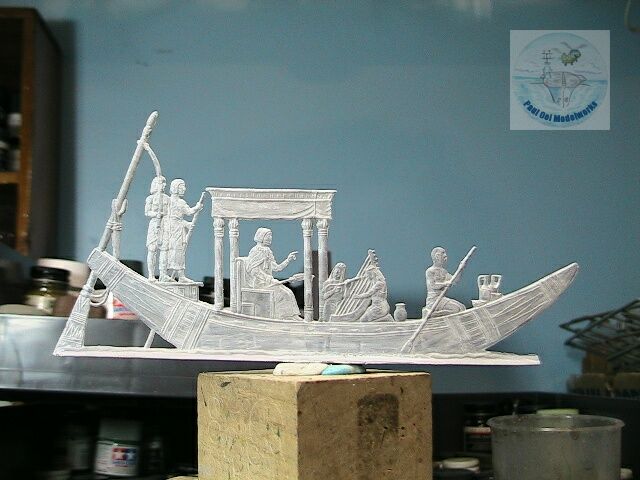 This piece is engraved with a mark "HT" for Horst Tylinski of Berlin, the engraver for this boat. The original unpainted engraving is pretty nice and crisp with lots of interesting subjects all sitting on the same boat. I liked the big steering oar perched on it's forked post, the early precursor to the rudder and the big guy sitting under a canopy while everyone else gets to sweat it out under the sun.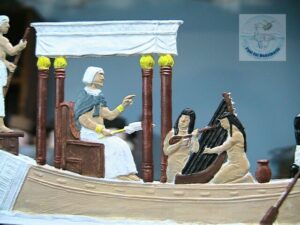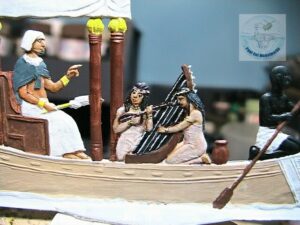 The painting convention is very similar to that used for the Indian War Elephant. First, the entire piece is primed white, followed by the base acrylic colors, shaded with oil paints and finally the highlights are added in for any decorative objects and metals.
Enjoy the pictures!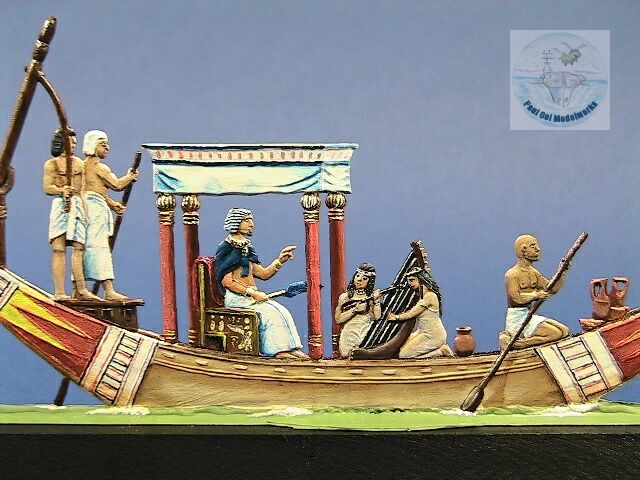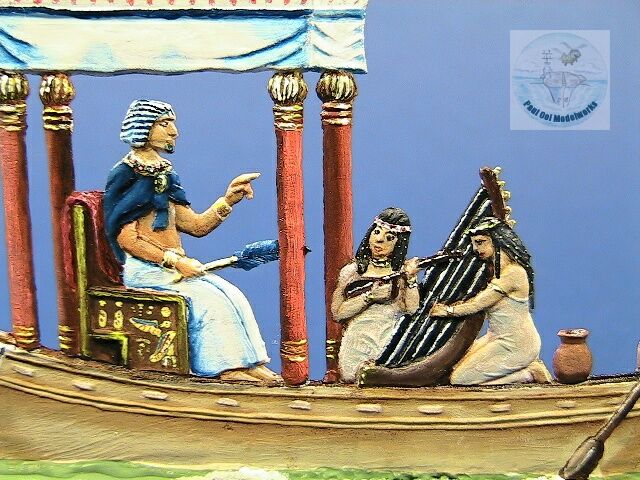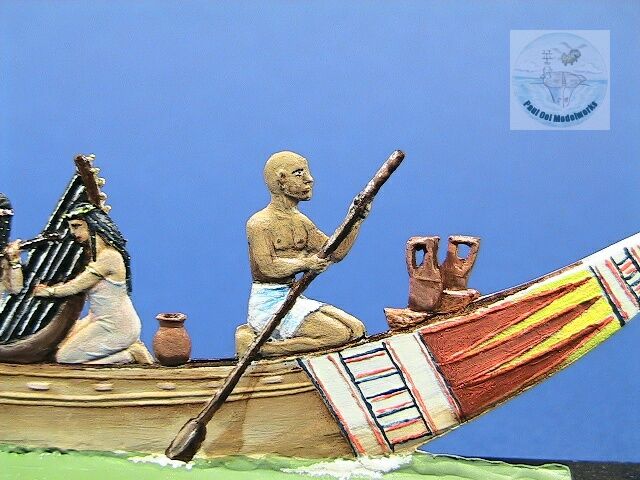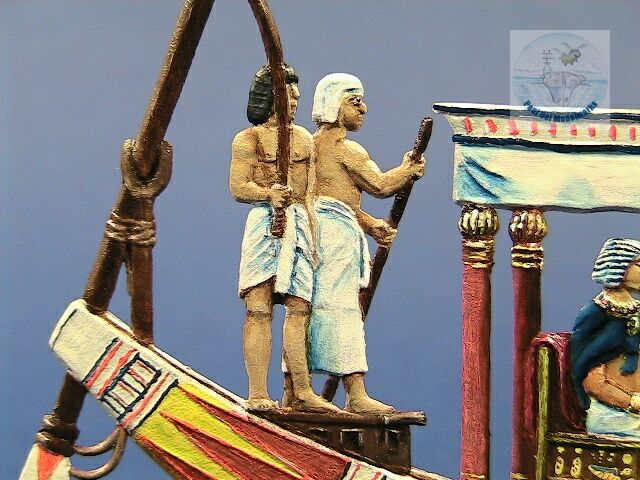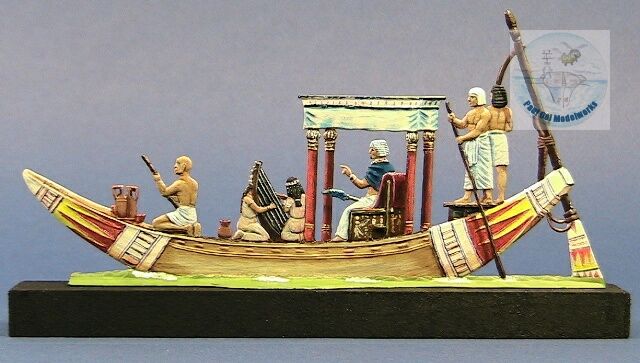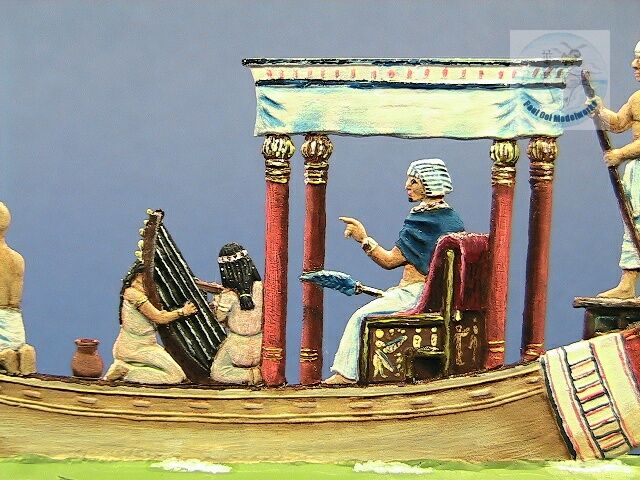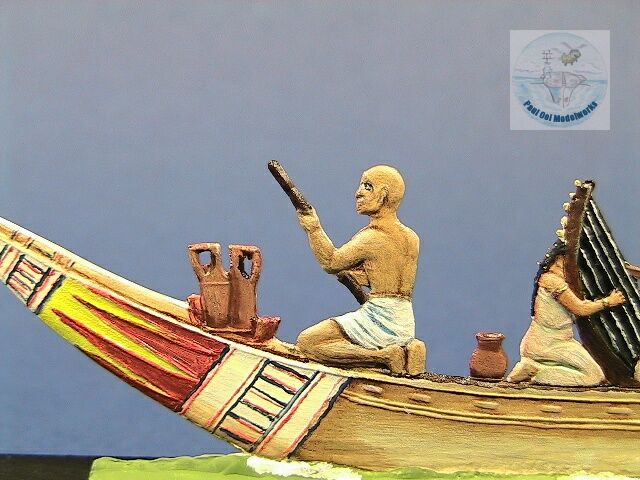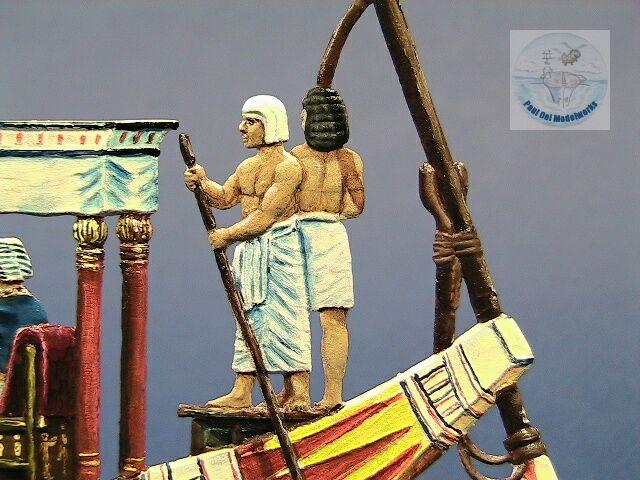 Paul Ooi Modelworks is a participant in the Amazon Services LLC Associates Program, an affiliate advertising program designed to provide a means for sites to earn advertising fees by advertising and linking to Amazon.com.